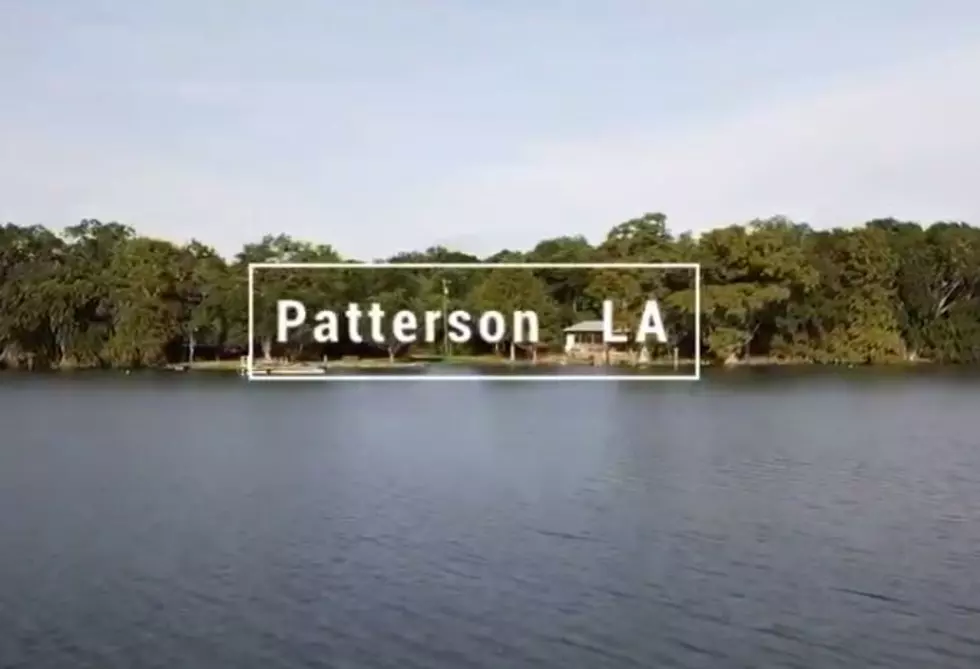 See Louisiana's Most Affordable Places To Live
staff
They say Louisiana is one of the happiest states in the U.S. The main reason I would imagine is the wonderful food and many festivals. The culture, music, and unique blend of people that call the state home, add spice to the recipe of good times! Lately, it appears, that folks aren't just coming to Louisiana to party or second-line during Mardi Gras. They are also buying up property like its going out of style.
With the cost of living up, folks are looking to cut back on expensive housing and downsize from big city living. It just so happens, that Louisiana is full of big and small cities that are fitting right into the budget for a lot of folks. More and more individuals and families are relocating to less expensive cities and towns, because they want an affordable way to live. Some, are finding their way to the Bayou State and finding financial relief.
According to the 2022 report from HomeSnacks, Louisiana has plenty of affordable real estate. See what cities and towns have the lowest cost of living.
#1 - BAKER, LA - Rank Last Year: 7 (Up 6)
Baker is a suburb situated just outside Baton Rouge, with a population of 13,233. There is never a dull moment, and plenty to do throughout the year. Known for their annual Buffalo Festival and home to the National Guard 926th MAC (mobility augmentation company.) When it comes to the cost of living, Baker is one of the most affordable places to live in the state. Baker's average home value is about $114,500 and the average income is comfortable at $64,455. The housing market as far as local earning power, is the best ratio in Louisiana at 1.0. The unemployment rate (April 2022) is roughly 7.65. On the downside, the rent average isn't that cheap at $912 per month and the crime rate needs improvement.
#2 - FRANKLIN, LA - Rank Last Year: 2 (No Change)
Franklin is a small city with a population of 6,844, but it has made a big impact on Louisiana history. Listed in the National Registry for Historical Places (NRHP) Franklin has more than 420 notable structures and plantations to include the Alice C. Plantation House, Arlington Plantation House, and the Dixie Plantation House. Located in St. Mary Parish, Franklin is 45 miles southeast of Lafayette. Franklin also offers some awesomely delicious places to eat!
The average price for homes hovers around $130 to $144K, and household income sits at $40K on the low end and $66K on the high end. Thanks to the decent income and cost of living, Franklin comes in as the 2nd cheapest place to live in Louisiana. For more on real estate and the crime rate click HERE.
#3 - SCOTT, LA - Rank Last Year: 6 (Up 3)
The third most affordable place to live in Louisiana. This quaint suburb of Lafayette, LA. has a median income of $55,825, which is relatively for a city with a population of only 8,815. In the last year, the housing market is up 17% Scott and the average cost for a home is around $200K. The average rent, however, is quite high for the area at more than $1,079 for a 912sq foot apartment.
One will eat pretty good though, as Lafayette Parish city is known for its delicious Cajun cuisine. For more details about Scott, LA. click, HERE. If it's good eatin' you're after, hop on the boudin trail to Scott! When folks are hungry they head to Scott for traditional cracklins, jambalaya, and world-famous boudin.
#4. - JEANERETTE, LA - Rank Last Year: 8 (Up 4)
Jeanerette has a population of roughly 5,530 residents. Jeanerette's claim to fame relied upon slave labor and sugar plantations. Dubbed the Sugar City, the sweet condiment dominated the economy during the 19th and 20th centuries. Jeanerette is located 40 minutes southeast of Lafayette . In today's world, Jeanerette holds another claim to fame. It ranks as one of the cheapest locations to put down roots in Louisiana.
The median income is around $42,616, but oddly enough the unemployment rate is ridiculously high at 23.2%. However, that is pretty much the only negative. Jeanerette has its positives as well and number one is the cost of living. It is very affordable with the average salary being a decent $42.616, the median housing value at $106,400 and rent will only set you back $751.
5. PATTERSON, LA - Rank Last Year: 5 (No Change)
Located between New Orleans and Baton Rouge, Patterson is not only one of the most affordable places to live but the one of the best places in the state to live as well. With a population of 5,844 the average income is $42,338 and the median home price is around $105,800.
Patterson sits on banks of the Lower Atchafalaya River, twenty miles north of the Gulf of Mexico. If want entertainment, they got that too! Swamp tours, gators, and eagles oh my! like swamp tours with gators, bears, and eagles anytime you like, Patterson is the place for you.
The most affordable cities and towns above are just scratching the service in Louisiana. For a complete list of cities and towns in Louisiana with the cheapest real estate, click here. In the meantime, since we're on the subject take a look at Top 10 Best Places in Louisiana To Live and learn why.
LOOK: Famous Historic Homes in Every State