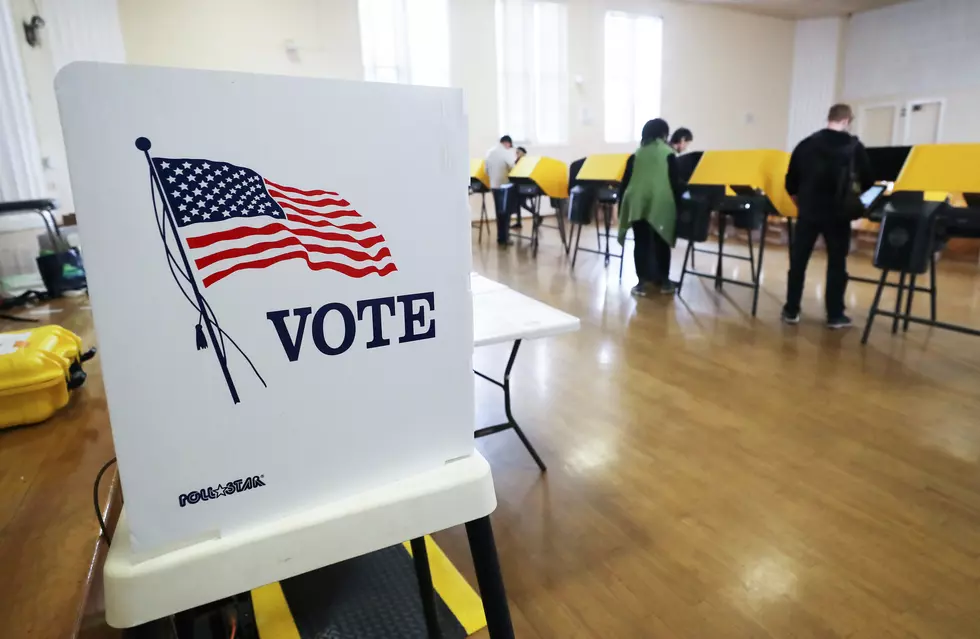 Secretary of State Promises Power to the Polls for Election Day
Mario Tama/Getty Images
So not only do we have to deal with a historic election day turnout on Tuesday but many voters in Louisiana were concerned that they might be going to polling places that will not have electricity. This following the aftermath of last week's Hurricane Zeta.  But not to worry, Louisiana Secretary of State Kyle Ardoin has a plan. The Secretary of State detailed that plan in a press release he sent out to members of the media last night.
In that release, Secretary Ardoin explained that while utility crews are working diligently to fully restore power to all of the parts of the state affected by the storm. He said that auxiliary power would be in place at all polling places by later today, Monday.
The Secretary's note said that polling places that do not have power now, will have generators delivered and installed by Monday. This should mean no interruption to the voting process no matter where the polling place happens to be. Ardoin's press release also stated that in most cases back up generators would also be available just in case there was an issue with the front line power generation plan.
In the release sent out to media outlets on Sunday evening, Secretary Ardoin also reminded voters that his office and the Registrar of Voter's Offices in their parish are THE only trusted and official sources of election information.
Ardoin's press release seems to suggest that some unscrupulous politicians or their camps are spreading misinformation about the polling places and whether or not they would be open. They will be. And if they are not, you can count on official information from the Secretary of State's office or your Parish Registrar of Voter's Office as to what you'll need to do to cast your ballot on Tuesday.
Here is a copy of Secretary Ardoin's Press Release in its entirety:
November 1, 2020 SECRETARY OF STATE PROVIDES POLLING LOCATION UPDATE IN RESPONSE TO HURRICANE ZETA BATON ROUGE, La. — Secretary of State Kyle Ardoin provides the following update on Hurricane Zeta's impact on Election Day.
As Entergy and our other utility partners continue their restoration efforts across affected areas of Southeast Louisiana, all remaining polling locations currently without power have a generator either operational or scheduled for a Monday delivery and installation. No polling location will be without power on Election Day.
Additionally, on Election Day, there will be reserve generators, technicians, and support staff on standby, ready to quickly assist any location that experiences technical difficulties. All Election Day voting machines contain a battery reserve, which can run up to eight hours without power.
As a reminder, the Secretary of State's Office, parish Clerks of Court's Offices, and parish Registrars of Voters' Offices are THE trusted sources for all election information. Unfortunately, disingenuous politicians have exploited the public trust by publishing and promoting misinformation. For this reason, any and all questions regarding Election Day preparation or operation should come from either the Secretary of State's Office or the Parish Clerk of Court's Offices and Registrars of Voters' Offices.
For more information or to report election misinformation, contact the Elections Division at 1-800- 883-2805 or elections@sos.la.gov. - www.sos.la.gov -
10 Funniest Town Names in Louisiana