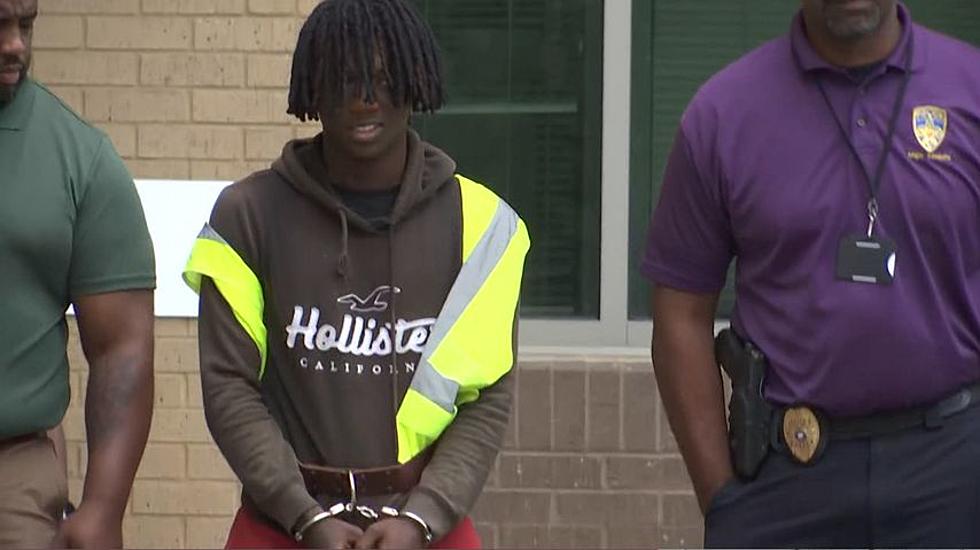 Sam's Club Employee in Baton Rouge Allegedly Shot Co-Worker in Store Parking Lot Then Showed Up for Work the Next Day
WAFB
Most criminals flee the scene of the crime after they do the deed. A Sam's Club employee in Baton Rouge did just the opposite yesterday. (We'll explain that in a bit.)
20-year-old Donald Brooks was arrested at his job on Wednesday morning (6/21/23) after he allegedly shot a co-worker around 9:00 pm on Tuesday in the parking lot of the Sam's Club where they both worked.
According to the Baton Rouge Police Department, the victim was shot in the parking lot of the Sam's Club on North Mall Drive, off Siegen Lane.
The victim was taken to a local hospital with non-life-threatening injuries.
Police believe Brooks was hiding behind a vehicle in the parking lot when his co-worker walked outside. It was then that he allegedly ambushed the victim.
Pompously enough, Brooks showed back up for work the next morning.
Detectives were able to use surveillance video from the store the help identify Brooks as the gunman. The footage showed the victim running away from Brooks and collapsing at the front door of a nearby restaurant.
Investigators are still trying to determine what led to the shooting.
Brooks was booked on charges of attempted murder and illegal use of a weapon.
LOOK: Parishes With the Warmest Summers in Louisiana
Stacker
compiled a list of the parishes with the warmest summers in Louisiana.