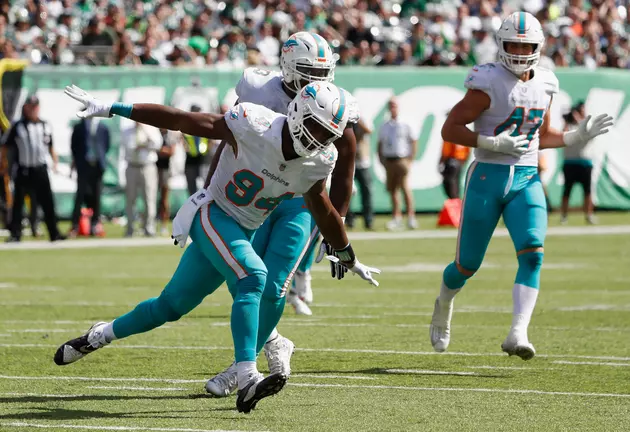 Saints To Meet With Robert Quinn
(Photo by Michael Owens/Getty Images)
The New Orleans Saints are scheduled to meet with a veteran pass rusher soon.
A two-time (2013 & 2014) Pro Bowl selection, Quinn is currently under contract with the Miami Dolphins, so a trade would have to be worked out.
Before the start of last season, the 6-foot-4, 257-pound Quinn was traded by the Rams to the Dolphins for a fourth-round draft pick.
In 2018, in his only season with the Dolphins, Quinn started all 16 games, compiling 38 total tackles, including 6.5 sacks.
The 28-year old Quinn is scheduled to make $11.8 million next season.
In 8 career seasons, including his first seven with the Rams, Quinn has accumulated 256 total tackles, including 69 sacks.