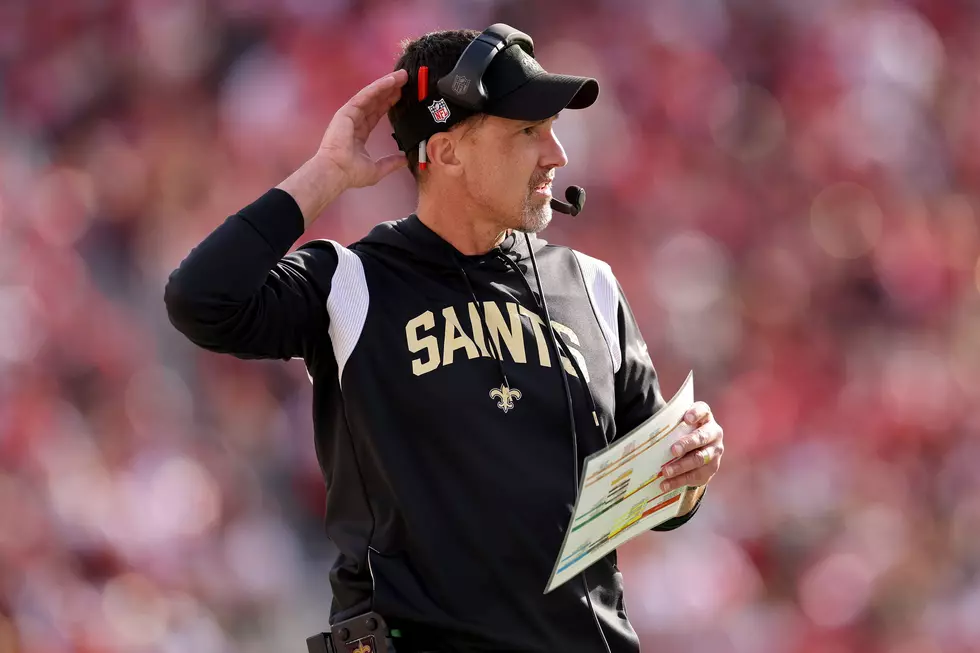 Saints Open Team Meeting with Psychologist After Traumatic MNF Injury
Photo by Ezra Shaw/Getty Images
The injury sustained by Buffalo Bills safety Damar Hamlin on Monday night was obviously horrible. The 24-year-old suffered a cardiac arrest after a routine tackle and was immediately rushed to the University of Cincinnati Medical Center.
The entire NFL world has been shaken by this sad circumstance, and thankfully teams are taking it as an opportunity to refocus and recontextualize where their athletes stand, allowing them to process and talk through their emotions and reactions in different ways.
The Saints are no exception, in his press conference today, head coach Dennis Allen stated that the team started out their meeting a little differently.
Allen also gave a compassionate comment on the situation as a whole, sharing how it impacted his view of his team.
Despite the fact that there is still football to be played this weekend and on through the rest of the season, there is no doubt that players' thoughts will still be with Damar Hamlin. It's good to see that coaches are taking the time to ensure that not only do these men have access to the resources they need, but that they are empowered to know that it's ok to need help.
This is after a number of teams, players, and fans shared positive thoughts, creative efforts like adjusted stadium lighting and videos, and their own hard-earned money (even getting Hamlin's charity funded to over 6 million dollars) to show their support and love for the injured Bill.
If there is anything positive to take away from this awful situation, it's that when someone is in need in the sports community, there are millions out there to have their back.
NFL Franchises With Multiple Super Bowl Championships
15 NFL franchises have won multiple Super Bowls.
NFL Franchises With One Super Bowl Championship
A dozen NFL teams have never won a Super Bowl, while fifteen teams have won multiple Super Bowls. Five franchises have only won 1.
NFL Franchises That Have Never Won A Super Bowl
A dozen NFL teams have never experienced the ultimate prize in the sport of football.