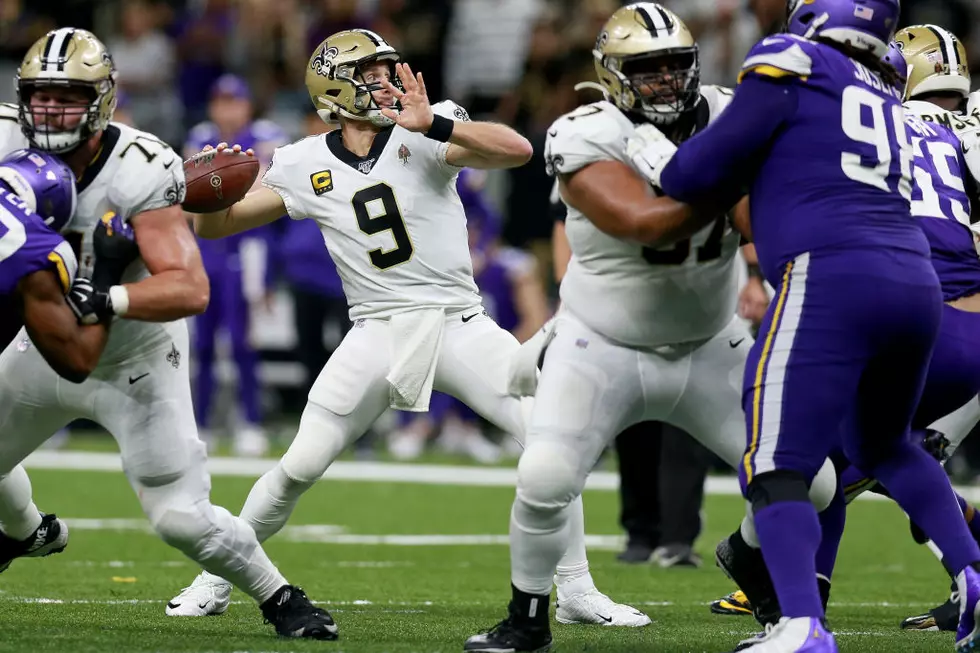 Saints In Talks With LSU To Play Home Games In Baton Rouge
Getty Images
The New Orleans Saints confirmed rumors they are in talks with LSU to play their future home games at Tiger Stadium.
Besides a great bowl of gumbo, football is a great way to take our minds off of 2020.
The Saints organization has requested on several occasions that 20,000 fans be allowed to attended home games at the Superdome with social distancing and face masks. However, New Orleans Mayor Latoya Cantrell has denied all their requests.
East Baton Rouge Mayor-President Sharon Weston Broome released the following statement to the media:
These are trying times for our state and nation. We're making real progress here in East Baton Rouge, and I welcome the New Orleans Saints here should they choose to come. While health precautions and quality of life don't have to be mutually exclusive, this is not an open invitation to ignore precautions we have put in place to protect everyone. Should they choose to come, the Saints and Saints fans will be required to adhere to the same guidelines put in place for college football games - social distancing with 25% occupancy, required masks, and no tailgating. If we all do our part, we can begin to return to normalcy. We are all part of the Who Dat Nation, and we're happy to welcome them to Baton Rouge.
The only fans who have been allowed thus far at a Saints home game are the family members of players, coaches, and personnel.
Enter your number to get our free mobile app
Mikey O's Favorite Saints Players