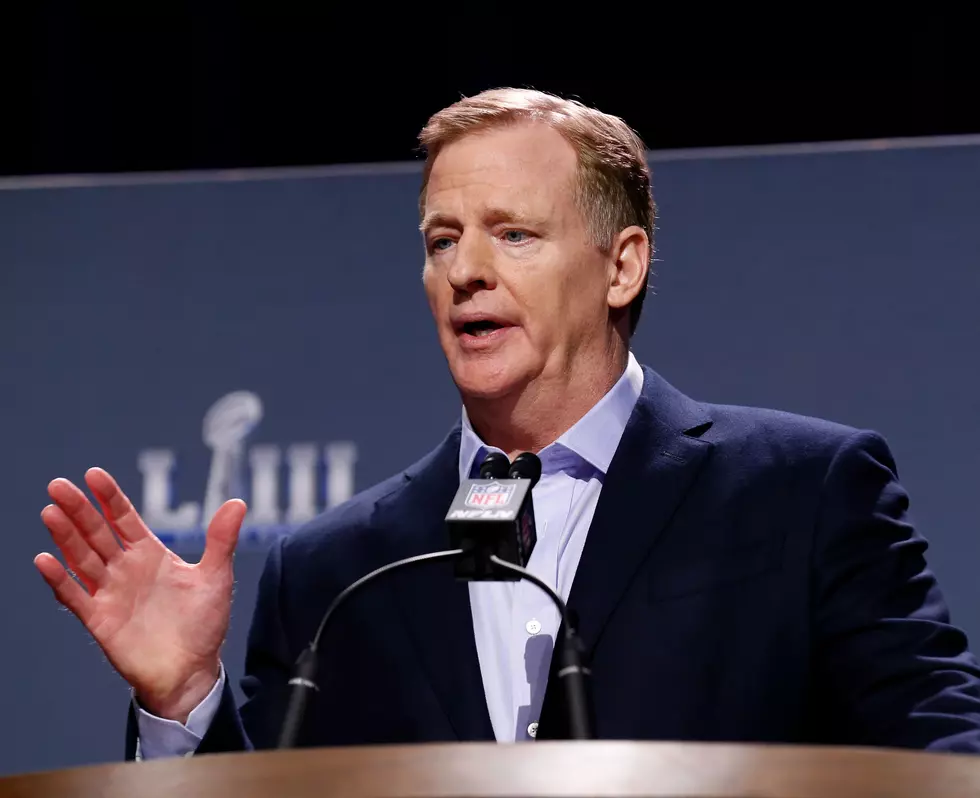 Report: NFL Commissioner Roger Goodell Lied, He Never Spoke To Any Saints Players
Mike Zarrilli, Getty Images
Somehow Roger Goodell situation took a terrible situation and managed to make it worse.
For the past week and a half, Saints fans have been through an emotional rollercoaster of shock, anguish, defeat, confusion, frustration, and just about every other terrible feeling under the sun. After losing the NFC Championship in (very) large part to the now infamous non-call late in the 4th quarter, the collective spirit of the Who Dat Nation was crushed.
Since then, the NFL has maintained a deafening silence which only angered the Black & Gold fanbase, as well as some players. It was your classic case insult being sprinkled onto injury, and it would be hard to believe it could get any worse.
Earlier today, Roger Goodell gave his annual "State of the League" address during Super Bowl week in Atlanta. After speaking he opened up the floor to reporters for questions and eventually the Saints-Rams controversy came up. Goodell described the obvious missed penalty as "a play that should have been called" but stopped short of offering up the simplest apology or half-hearted promise to looking into making sure something like that couldn't possibly happen again.
Instead, Goodell fed reporters a ton of non-answers and seemingly chalked the situation up to the "human error" that comes with not being a league run by robots. Nothing he said made Saints fans feel any better about the situation—and although Goodell insisted he "understood the frustration of the fans" nothing he said felt the slightest bit genuine.
We understand the frustration of the fans. I've talked to Coach Payton, the team, the players. We understand the frustration that they feel right now and we certainly want to address that.
Strief, who still has close relationships to many of the Saints players said that literally, no one has talked with Roger Goodell in the wake of the blown non-call. Not Drew, not Ben Watson, not Michael Thomas. No one.
For someone who preaches integrity, time and time again, Roger Goodell simply doesn't speak the truth, and his timing couldn't be any worse.
Think about when you were a kid, and you did something that you knew was wrong. You could lie about that thing, or hide it from your parents—but eventually, they would always find out. And in the end, no matter how bad or wrong that thing was, they were always more upset that you lied about it.
That's where I am with Roger Goodell. I'm not mad. Just disappointed.