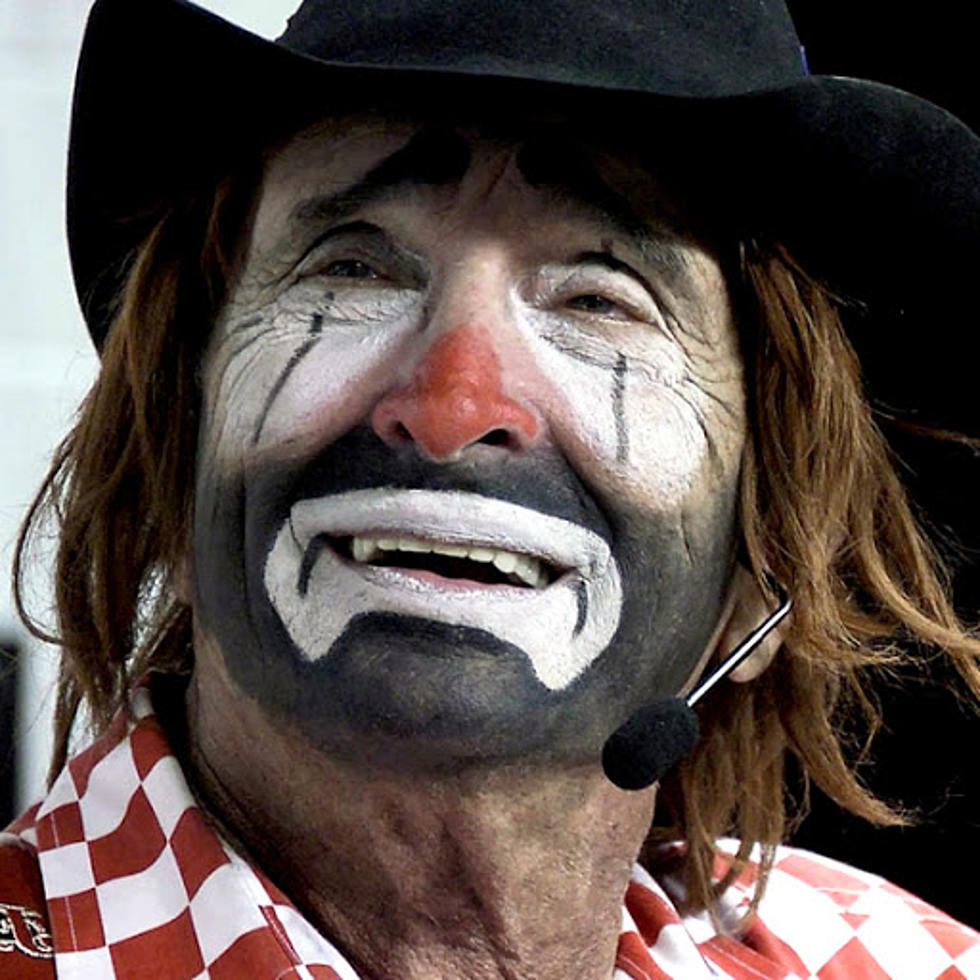 Rodeo Clown Legend Lecile Harris Passes Away at 83
Courtesy of SWLD Livestock Show and Rodeo Lecile Harris
A career that started as an emergency replacement fill-in at a rodeo in Mississippi. The only things he had around him for makeup were lipstick and some shoe polish. Lecile threw it together, and that became his signature look for the rest of his career.
It was a career that started off nowhere near in the world of rodeo. Harris was on the football team for University of Tennessee-Martin, and in the '50s and '60s was a session drummer in Memphis. He was also on the TV series Hee Haw and in various films throughout his time. As his rodeo career started, he became known for his comedic timing and his boisterous moves while performing.
Called the Dean of Rodeo Clowns/Bullfighters, Harris was named clown of the year in 1992, 1994, 1995, and 1996 by the PRCA. In 2007, he was inducted into the Pro Rodeo Hall of Fame. You don't get those honors and awards for just sitting around. Harris in his prime was known to perform in over 100 rodeos each year.
Yesterday afternoon, it was announced that after completing the Dixie Nationals Rodeo in Jackson, Mississippi that Harris had passed away in his sleep overnight.
Dear Lord, Help me create more laughter than tears, disperse more happiness than gloom, spread more cheer than despair - Keith Isley A Clown's Prayer
Harris will be missed by the rodeo community, but heaven has gained one amazing cowboy and rodeo clown!