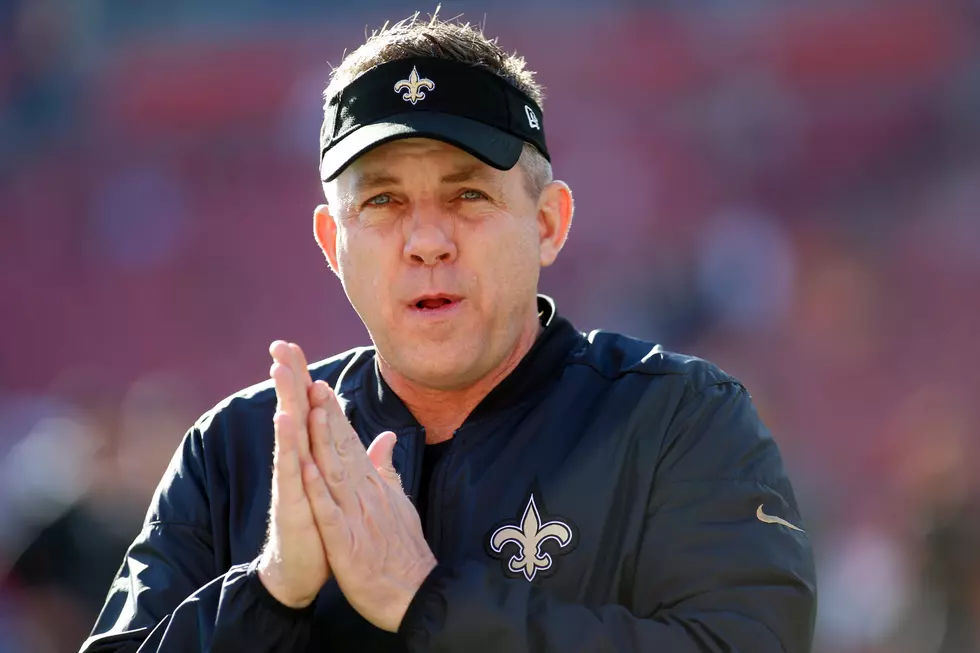 Report: Sean Payton Signs 5 Year Extension With Saints
(Photo by Brian Blanco/Getty Images)
Sean Payton is the second longest-tenured coach in the NFL, and it appears his partnership with the New Orleans Saints will continue well into the future.
According to ESPN NFL Nation reporter Mike Triplett, Payton and the Saints have agreed to a 5-year contract extension.
Terms of the deal have not been released yet, but his previous contract paid him $9 million annually and was scheduled to end in 2020. His new deal runs to 2025.
Hired as head coach in 2006, Payton has led the Saints to a Super Bowl Championship, 14 postseason games (with a playoff record of 8-6), and a career regular-season record of 119-74.
New England Patriots head coach Bill Belichick is the only current NFL coach who has been with his team longer than Payton has with the Saints.