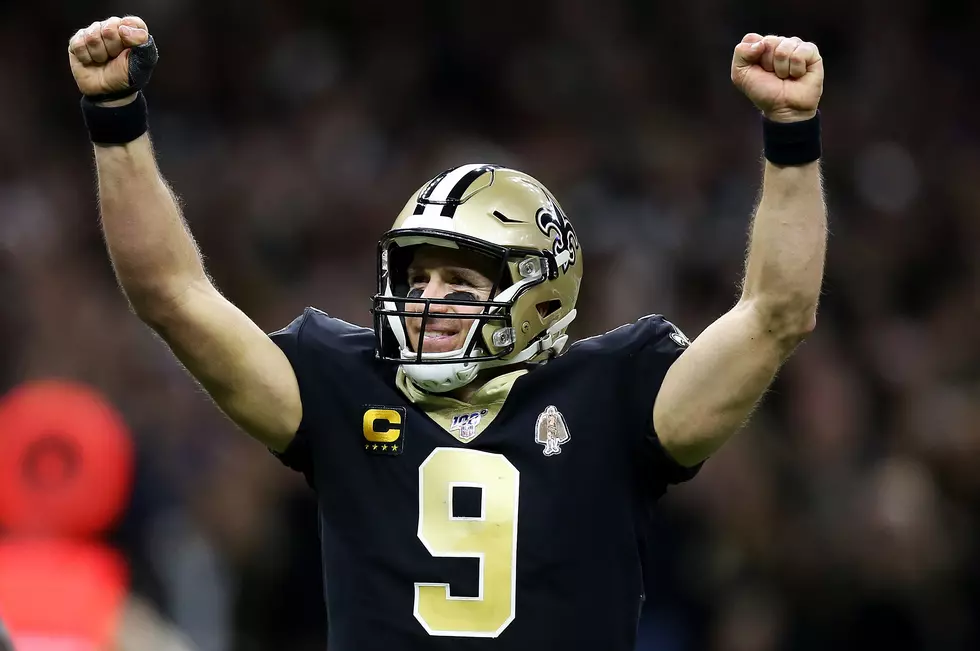 Report: Networks Courting Drew Brees to Be Commentator
Photo by Jonathan Bachman/Getty Images
Drew Brees hasn't yet said if he's retiring or returning to play for the New Orleans Saints next season, but that's not stopping potential future employers from reaching out to the quarterback.
ESPN reports that several networks--none of them affiliated with the "Worldwide Leader"--have called Brees to gauge his interest in leaving the gridiron for the broadcast booth. According to the ESPN report, Brees is playing his cards close to the vest.
"Drew has not spoken with them or anyone about any new opportunities," one source close to Brees told ESPN this weekend. "Until such time as a decision is made about next season, he will not be engaging in any conversations regarding or considering any new opportunities."
Brees will be 41 next year. He already has considerable business investments around Louisiana. Broadcasting could provide him with another lucrative income source once he's ready to make that move.