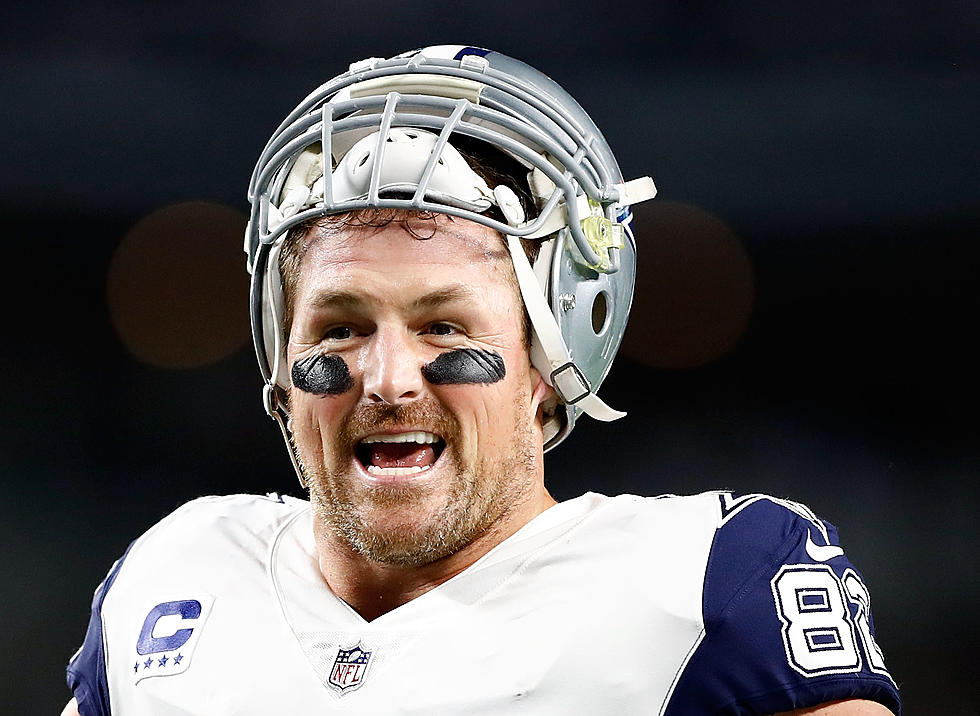 Report: Jason Witten Leaves MNF Booth To Rejoin Cowboys For His 16th Season
Photo by Wesley Hitt/Getty Images
After a critically panned year in the Monday Night Football broadcasting booth as lead color analyst, Jason Witten is returning to the football field with the only franchise he's ever played for.
As reported by ESPN NFL Insider Adam Schefter, Witten will rejoined the Dallas Cowboys to play tight end for a 16th season.
A little over two months shy of his 37th birthday, Witten's return will help him set more franchise records for Dallas.
Already the owner of games played (239), consecutive games played (236), games started (229) and consecutive games started (179) for the Cowboys, Witten's 16th season with the team in 2019 will be a new team record as well.
Witten released a statement today to explain his decision.
"The fire inside of me to compete and play this game is just burning too strong. This team has a great group of rising young stars, and I want to help them make a run at a championship. This was completely my decision, and I am very comfortable with it. I'm looking forward to getting back in the dirt."
In 2017, his last season playing, Witten caught 63 passes for 560 yards and 5 touchdowns, eventually making the Pro Bowl as an alternate. It marked the 11th Pro Bowl selection of his illustrious career.
According to Ian Rapoport of the NFL Network, his one year contract is worth $5 million.