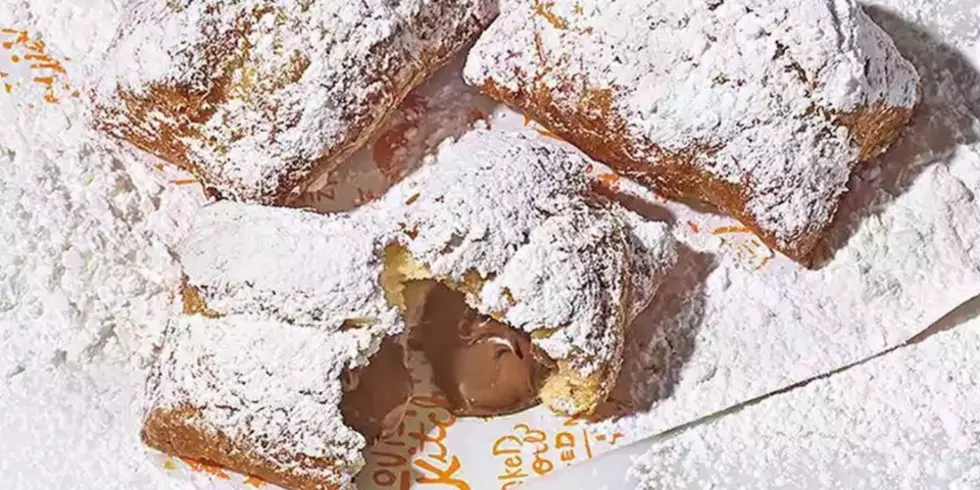 Popeyes Chicken Now Serving Beignets
Popeyes
Perhaps the chicken sandwich debacle wasn't enough, now we get to wait in line down Prien Lake Road for the new beignets being served by the chicken chain. Popeyes announced it has added a new dessert to its menu, and people all around are starting to get pretty excited about it.
Now, you might be like me when it comes to the southern fried donut topped with diabetes. There really is only one true place to get them, and that is in New Orleans. I have had them other places, and they just don't quite slap as hard as the OG ones in the French Quarter. Heck, I even used to work in a coffee shop in the mall and would make them by the hundreds daily. Were they good? Yes. Were they as good as Cafe Du Monde? Heck no!
The franchise usually holds one permanent dessert on its menu, apple pie, and then changes out its other sweets through the season and based on where it's located. The chain began to test the new dessert in the north and reported back that it became very popular and highly demanded. Well, of course it did, they don't know any better. Apparently, they are taking the beignet we all know and love and are adding to it. Not only are they fried and topped with powdered sugar, they are also stuffed with Hershey's chocolate inside. They now have my attention.
The desserts went on sale this past Monday, and according to their website, they are available in all stores for the holiday season.
Enter your number to get our free mobile app
The Twelve Months of 2020