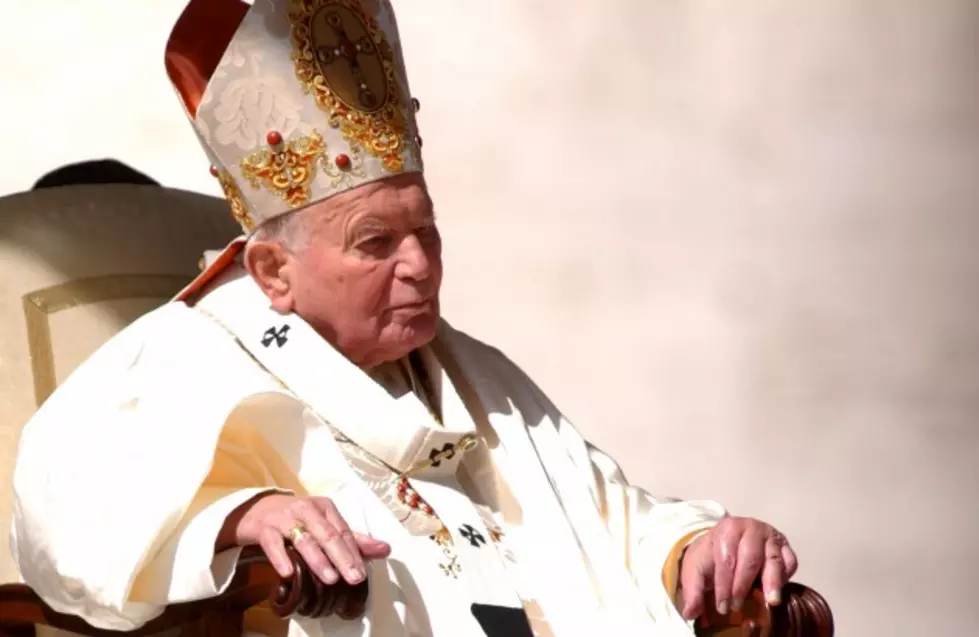 Pope John Paul II Clears Final Hurdles for Sainthood
Getty Images
After what insiders admitted were mostly formalities, Pope John Paul II was finally confirmed for sainthood this morning at the Vatican. 
Actually, two popes received their confirmation this morning, as Pope John XXIII will also be named a saint, despite the fact that he has not had two confirmed miracles attributed to him. Pope Francis had decided to waive the normal requirements to make John XXIII a saint.
As for John Paul II, he already had one miracle credited to his name -- the curing of a French nun of Parkinson's Disease.  This week, he was also credited with a second miracle that occurred after his death --  the curing of a Costa Rican woman who prayed to him for help with her medical condition.  Details on his second miracle are set to be announced later today.
John Paul II was pope from 1978 until his death in 2005.
No word yet on an official date for canonization for either pope.