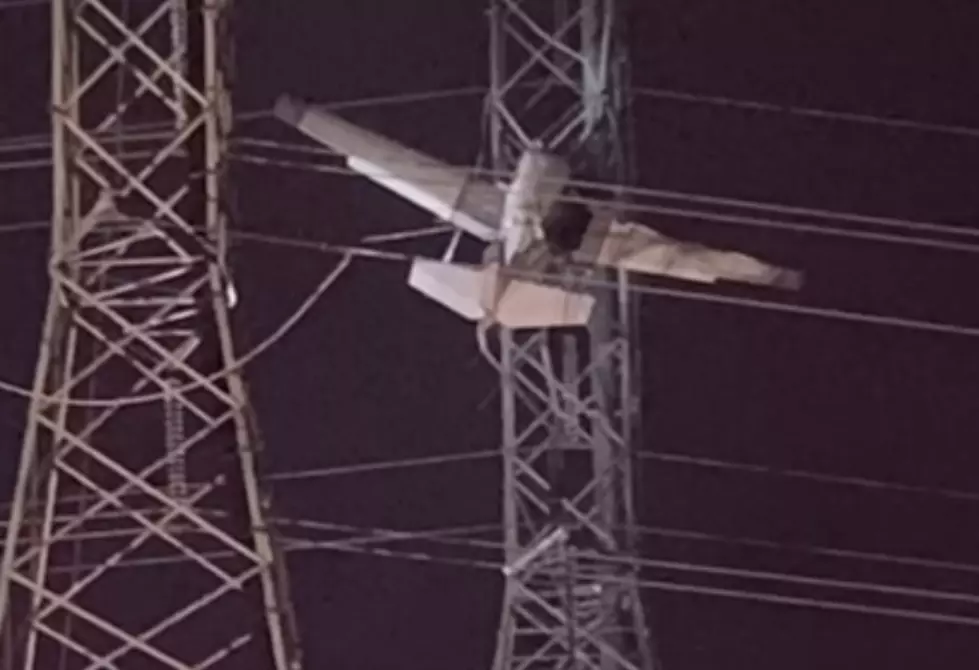 Passenger From Louisiana Rescued From Plane Stuck in Power Lines [VIDEO]
Youtube via WUSA9
What a scary thing to see.
A small plane hit a tower and power lines in Maryland late Sunday night and two passengers had to be rescued from the plane.
Many watched this bizarre incident unfold on social media and we can now report that one of the passengers rescued from the plane early Monday morning was from Louisiana.
WUSA9 reports that Jan Williams, 66, of Louisiana, was pulled from the plane after it was secured to the tower, about 100 feet above the ground.
The two occupants in the plane suffered serious injuries and are being treated for hypothermia. The good news here is that both men did not suffer any life-threatening injuries in the crash.
Approximately 120,000 people were left without power after the plane hit the tower and power lines. Some schools in the area were also forced to close Monday due to the power outage.
While the crash remains under investigation, there is currently no known cause for the crash at this time.
Here's the moment crews were able to lower the plane to the ground after the two occupants were safely rescued.
Check out the damage to the front plane after it was lowered to the ground.