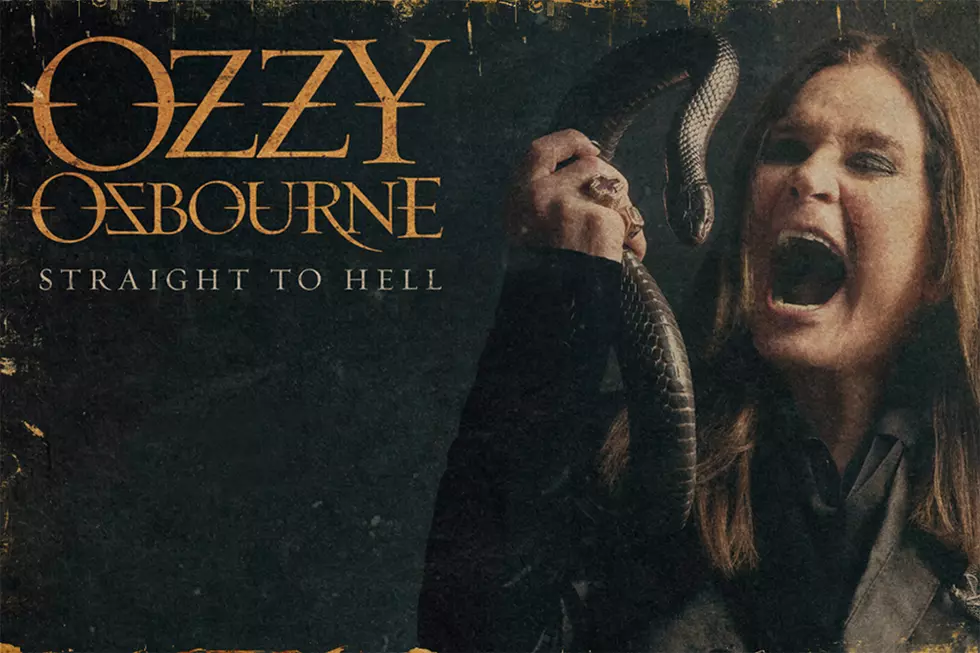 Listen to a Teaser for New Ozzy Osbourne Song 'Straight to Hell'
Ozzy.com
Ozzy Osbourne released a short teaser clip from the upcoming single "Straight to Hell," which will be released at midnight Friday.
The sequence of vocal chords hints at a religious-style theme for the track, which is set to appear on his new album Ordinary Man in January. Its associated graphics suggest snakes could be involved in the imagery.
You can listen to the teaser below.
Osbourne announced the new song's release by placing a postcard on his website that invited fans to "join me this Friday" and offering pre-save buttons for Spotify and Apple Music.
"This album was a gift from my higher power – it is proof to me that you should never give up," Osbourne said. "It all started when [daughter] Kelly comes in and says, 'Do you want to work on a Post Malone song?' My first thing was, 'Who the fuck is Post Malone?' I went to [producer] Andrew [Watt]'s house, and he said we will work really quick."
The result of that Malone collaboration, "Take What You Want," led directly to the new solo record. "And in just a short time, we had the album done," Osbourne explained. "Duff and Chad came in and we would go in and jam during the day, and I would go work out the songs in the evenings. I previously had said to Sharon I should be doing an album, but in the back of my mind I was going, 'I haven't got the fucking strength.' But Andrew pulled it out of me."
Ozzy Osbourne Through the Years