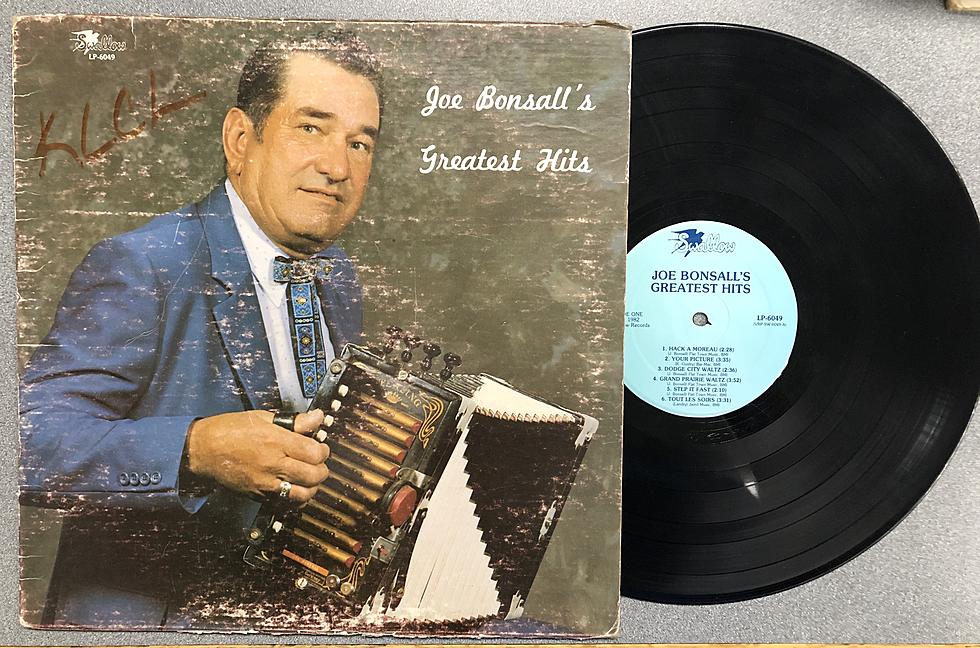 Old School Cajun Music On Vinyl Records Is The Best
Joe Bonsall Album (Picture by Mike Soileau TSM)
I was digging around the radio station and stumbled upon our collection of Cajun, Swamp pop, and Zydeco music.
Of course, most of the music is on CDs and MP3s but we do have some on cassettes. What is the gem of the collection is the 33 vinyl record albums we found which includes some of the most legendary Cajun music artists in the history of the music.
Some of the records we found include classic albums from some of Cajun music's pioneers like Aldus Roger (Pronounced Row Jey'), Joe Falcon and Lawrence Walker,  plus Joe Bonsall & The Orange Playboys, and Blackie Forestier.
Some of the most classic Cajun songs came from these albums. Here is a gallery of the covers from these albums.
Cajun Music Vinyl Albums
Enter your number to get our free mobile app