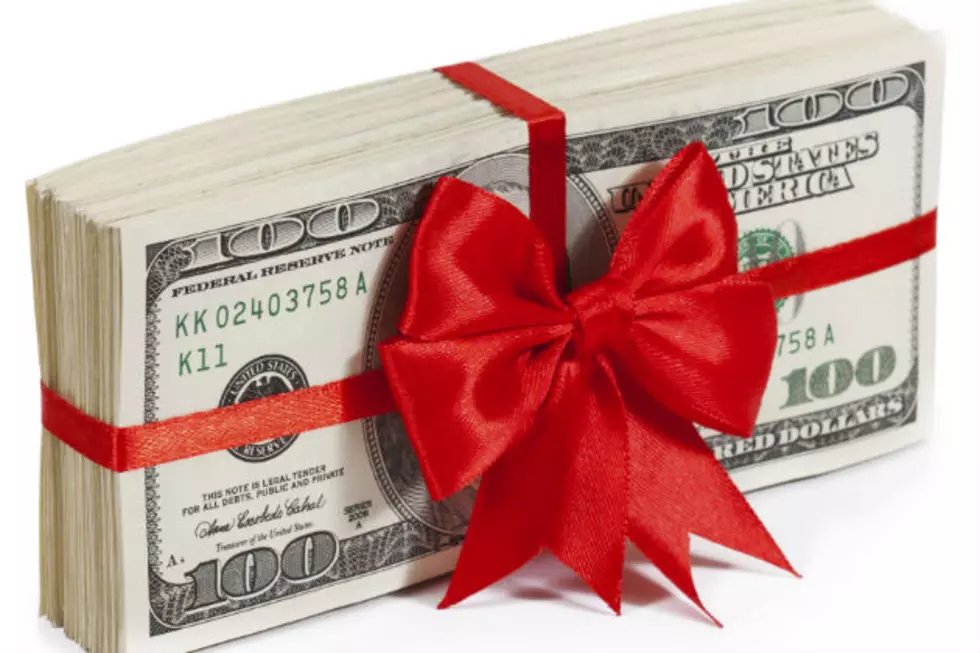 Meet the First Winners of our $1,000 Cash Contest
iStock
We've been giving away cash two times a day throughout the month of November on-air! We've compiled a list of our winners so far, but we're not done yet! There are still plenty of opportunities to win a grand on-air and $10,000 online. Check out the full list of winners below. 
Marjorie Welker
Linda Burns
Priscilla Garcia
Marion Rhodes
Angel Jaworski
Ray Griffin
Tina May
Kathy Dickey
Kenny Harriott
Andrew Lehman
Sondra Olin
Marlene West
Lauren Verrier
How are some of our winners going to spend the money?
Most say they're going to use it for Christmas shopping. Marion Rhodes says this is best Christmas gift for her kids. Linda Burns says she'll use the money to shop for her granddaughter this holiday season.
Winning money can also put a smile on your face during the workday. Kathy Dickey said she was having a bad day at work when she won earlier this month. "This definitely helps with Christmas shopping and bills," she told us. Marlene West, who was also at work when she won the $1,000 prize, said she had to stop herself from screaming with excitement.
It doesn't matter how they'll spend money! There are still plenty of chances to win the money because we're giving listeners two chances every day in November to win $1,000. Just listen all day for your cue to call, and when you hear it, be caller 25 at 1-877-854-WINS. It's that simple!
Haven't won the cash yet, but you've been trying? We asked our winners if they had any tips for winning the money this month, and Priscilla Garcia says, "just keep calling."