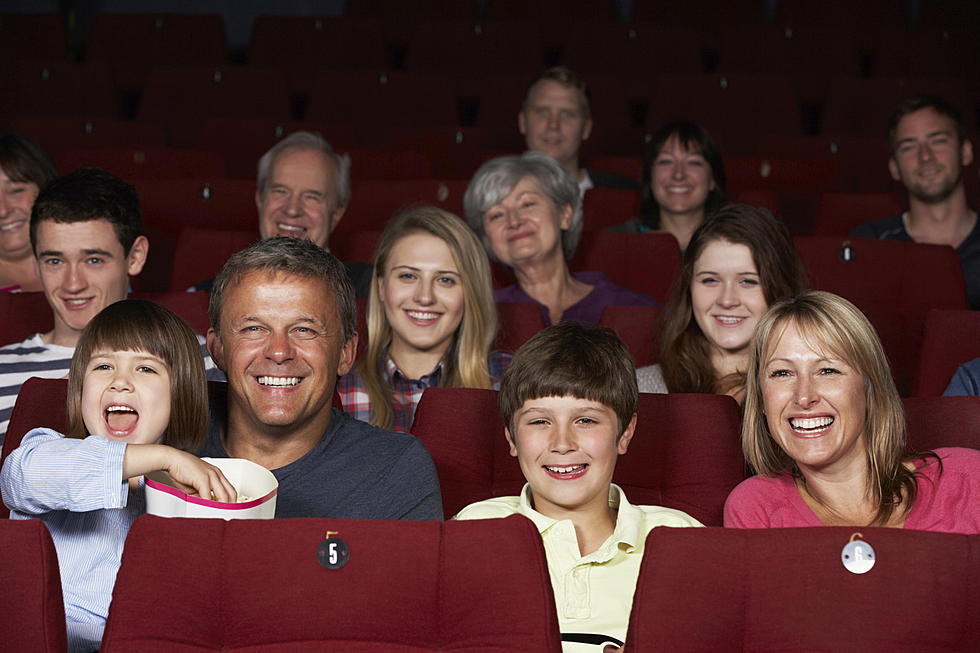 New Movies In Lake Charles, Louisiana Theaters This Weekend
ThinkStock
If you're looking for something to do with your family and friends this weekend, we got some new movies you should check out at Lake Charles theaters.
I can smell the buttered popcorn now and taste the Jujubes as I mentally lean back in the seat at the bistro movie theater.
New Movies Showing In Lake Charles Theaters This Weekend:
1. Fast X (PG-13)
Over many missions and against impossible odds, Dom Toretto and his family have outsmarted and outdriven every foe in their path. Now, they must confront the most lethal opponent they've ever faced. Fueled by revenge, a terrifying threat emerges from the shadows of the past to shatter Dom's world and destroy everything and everyone he loves.
Movies Still Showing In Lake Charles Theaters This Weekend:
1. Book Club: The Next Chapter (PG-13)
Four women take their book club to Italy for the fun girls' trip they never had. When things go off the rails and secrets are revealed, their relaxing vacation turns into a once-in-a-lifetime, cross-country adventure.
2. Hypnotic (R) - only showing a Prien Lake Mall theater location
When a detective learns that his missing daughter and a string of high-profile bank robberies might be connected, he must go on a mind-bending journey to find his daughter and stop the secret government agency behind the madness.
3. Guardians of the Galaxy Vol. 3 (PG-13)
Still reeling from the loss of Gamora, Peter Quill must rally his team to defend the universe and protect one of their own. If the mission is not completely successful, it could possibly lead to the end of the Guardians as we know them. Guardians of the Galaxy Vol. 3 contains several sequences with flashing lights that may affect those who are susceptible to photosensitive epilepsy or have other photosensitivities.
4. Love Again (PG-13) - only showing a Prien Lake Mall theater location
Coping with the loss of her fiance, Mira Ray sends a series of romantic texts to his old cellphone number, not realizing it was reassigned to journalist Rob Burns. Rob becomes captivated by the honesty of her words in the beautifully constructed texts. When he's assigned to write a profile of superstar Celine Dion, he enlists her help to figure out how to meet Mira in person -- and win her heart.
5. Evil Dead Rise (R)
A woman finds herself in a fight for her life when an ancient book gives birth to bloodthirsty demons that run amok in a Los Angeles apartment building.
6. The Super Mario Bros. Movie (PG)
With help from Princess Peach, Mario gets ready to square off against the all-powerful Bowser to stop his plans from conquering the world.
10 Movie And TV Locations You Can Stay At Overnight
These famous locations from movies and TV not only exist in the real world — you can rent them for your own personal vacation!