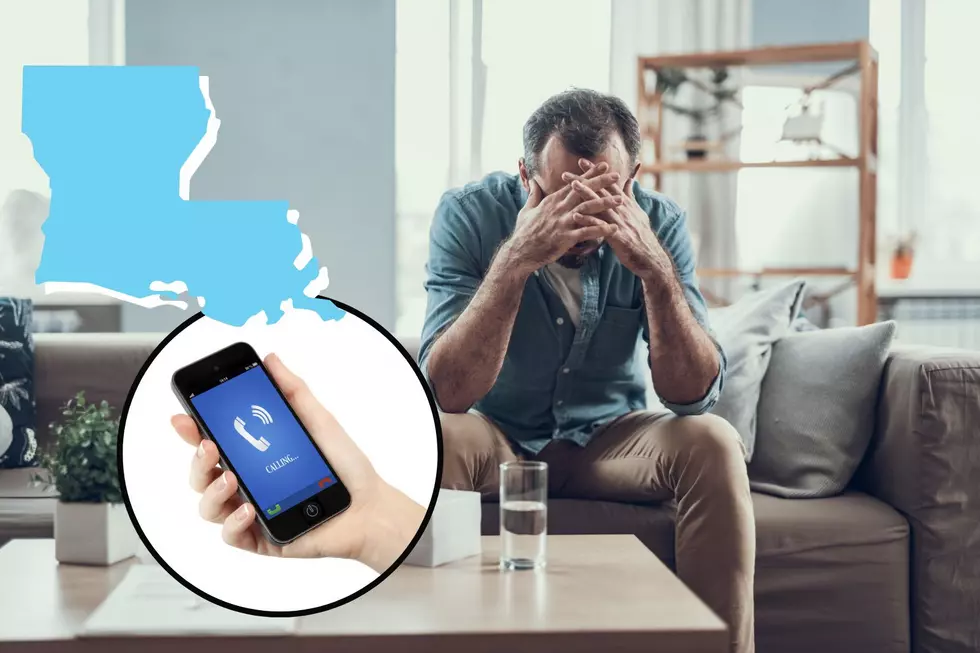 Need Someone to Talk To? New Crisis Hotline Coming to Louisiana
Denys Prykhodov, YakobchukOlena, Canva
Over the past few years, the importance of our mental health has become much clearer.  If for no other reason than the COVID-19 pandemic isolation, we've had plenty of time for some self-reflection over the past 36 months.  If you have found that there are some dark places in your own psyche, and you would like to start the process of making your mind better - you're in luck!  Starting this weekend, Louisiana residents who just need someone to talk to simply need to find their phone.
According to a report from WAFB in Baton Rouge, the state of Louisiana is preparing to launch a brand-new, mental health crisis hotline on Saturday, July 16th.  Mental health professionals will be manning the phone and text lines for any and every Louisiana resident that needs to get something off of their chest. To use it, all you have to do is dial 988.
Experts agree that this new lifeline will affect thousands of Louisiana residents struggling with mental health issues, and in turn save just as many lives - but, it won't be cheap.  According to the report, the hotline was put together using funds from the Biden Administration's American Rescue Plan.  Unfortunately, that money won't be enough to keep this vital hotline in operation.  One plan is to charge phone customers a fee, just like with 911.
If you experience a mental health crisis and need to talk to someone before this hotline goes live on Saturday, you can dial 1-800-273-8255 to get help.
Have You Seen Any of These 19 Missing Shreveport/Bossier People?
Hundreds of people go missing every year in Louisiana. While the vast majority of those missing persons cases are solved, some have never come home. That means the friends and family members who miss them are still searching for their lost loved ones, or at least for information on what happened to them. If you've seen any of these people or might have some information that could shed light on why they went missing or what might have happened to them - contact the FACES laboratory at (225) 578-4761.
Have You Seen Any of These 44 Missing East Texas People?
Losing someone is hard, but when they go missing without a trace - it's even harder. The family and friends of these 44 people are desperate for any information that could bring their loved ones home or at least give them some closure. If you have any information at all that could lead authorities to their whereabouts, please contact the Missing Persons Clearinghouse by calling (800) 346-3243