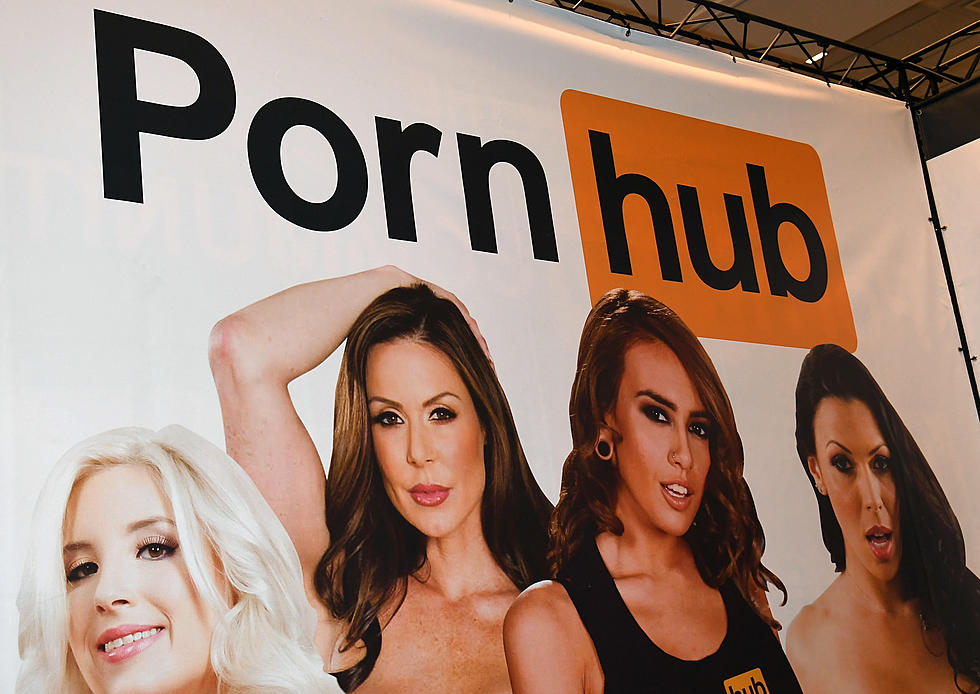 New Louisiana Bill to Fine Adult Sites That Don't Verify Age
(Photo by Ethan Miller/Getty Images)
Louisiana recently passed legislation requiring adult themed websites to verify the ages of people visiting their sites from Louisiana.  House Bill 142 states:
Pornography contributes to the hyper- sexualization of teens and prepubescent children and may lead to low self-esteem, body image disorders, an increase in problematic sexual activity at younger ages, and increased desire among adolescents to engage in risky sexual behavior. Pornography may also impact brain development and functioning, contribute to emotional and medical illnesses, shape deviant sexual arousal, and lead to difficulty in forming or maintaining positive, intimate relationships, as well as promoting problematic or harmful sexual behaviors and addiction.
Now Louisiana State Rep. Laurie Laurie Schlegel, is introducing companion legislation that would allow the state's Attorney General to investigate and fine pornographic websites that do not comply with the state's Age Verification Law. 
In a report by BRProud.com, State Rep. Laurie Schlegel, the Republican sponsoring the bill said:
The bill is a companion to a law that went into effect at the start of this year, which requires adult websites to screen their visitors using "reasonable age verification." The new law applies to websites, where at least one-third of their content is pornographic material considered "harmful to minors."
Schlegel continued:
"I know that many of you have heard me say, 'This isn't your daddy's Playboy' —- but, heck. This isn't even the Hustler you hid underneath your bed … what we're discussing today is hardcore pornography that is one click away from our children," said Schlegel, who is a a sex addiction therapist.
Certain adult websites, including Pornhub, began using LA Wallet — which can maintain a copy of a Louisiana resident's digital driver's license, as well as vaccination records, virtual court appearances and hunting and fishing licenses. LA Wallet's system simply tells a third-party verification company whether or not the user is at least 18 years old, The Advocate reported.
At the end of the day, most lawmakers agreed on the bill, which passed 101-1. The sole opposing vote was from Democratic Rep. Mandie Landry. The legislation will move to the Senate to be assigned to a committee for further discussion.
See How Much Has Bossier's Airline Drive Changed In 8 Years
Look at these insane changes that Airline Drive in Bossier City has undergone since 2014 through Google Maps
Here Are 17 Louisiana Jobs That A.I. Will Probably Replace
According to
Business Insider
, these careers are the most at risk to be replaced by Artificial Intelligence, or A.I.