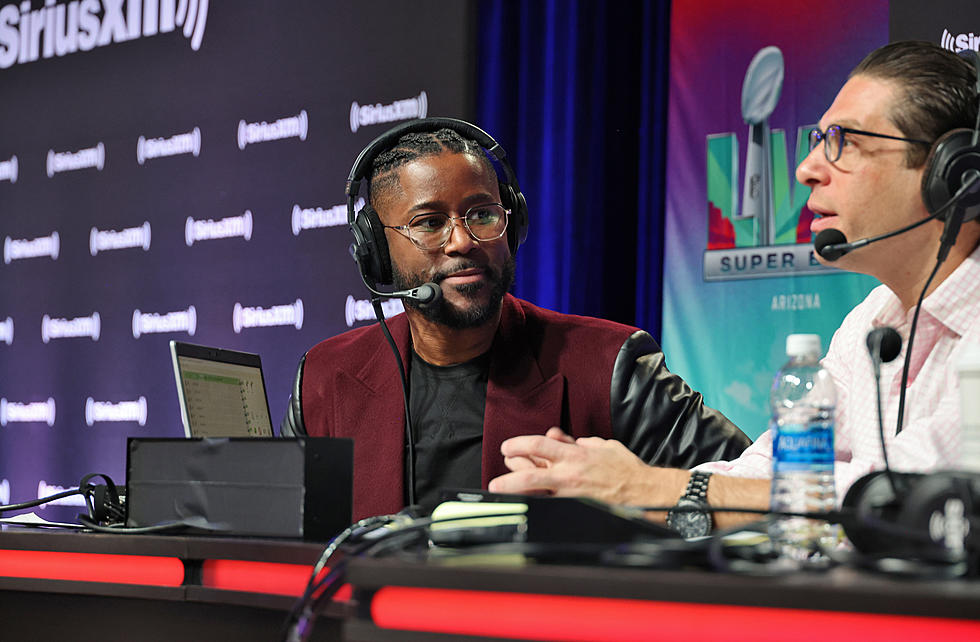 "Nate-stradamus": Burleson Breaks Down Perfect Super Bowl Prediction
Photo by Cindy Ord/Getty Images
With the Super Bowl well behind us, most NFL news now pivots to the offseason and the Draft, as well it should.
But one thing from last week still needs to be addressed. In the pregame show ahead of Super Bowl 57, CBS and NFL Network analyst Nate Burleson made his pick for the big game just like all the other hosts.
Except his pick came true.
Nate not only predicted the score perfectly, something that as a sports fan (and occasional bettor) is way harder than it seems, he also accurately predicted Coach Andy Reid's fun and creative playcalling and Mahomes to be named Super Bowl MVP.
"But Nick," you say to me, "that's so obvious, of course Mahomes will be the MVP because the Chiefs won, and Andy Reid always coaches creatively."
While that's true, it all hinged on the back of his scoring prediction. If he'd have predicted a 12-9 victory for the Chiefs, I highly doubt Mahomes would've been his MVP pick.
Burleson managed to do something that in sports betting usually sits somewhere between +1500 and +15000 odds. That's impressive no matter how you look at it.
Burleson appeared on Good Morning Football this... well, morning to break down the thought process he had going into making that pick.
Burleson's logical approach allowed him to draw conclusions that lead him to an accurate prediction.
That's basically the job description of an analyst. And Nate Burleson accomplished it to a T.
Naturally, the internet had its reactions, with a favorite being that Burleson had access to the Super Bowl "script" based on the recent trend of joking about the league being scripted.
Some have wilder theories.
Some were just happy to have listened to him. Some folks made a decent chunk of change off of listening to Nate-stradamus.
+32000... Jeez. Way to go Nate!
10 States With Most NFL Players Per Capita
Which states produce the most NFL talent per capita? The top 10 list has a few big surprises.
10 Highest Paid Athletes in the World in 2022
Between the 10 of them, they will bring in a total of more than $992 million in 2022.
Remembering the 2000 Saints, One of the Best Seasons in Franchise History
Despite winning the first playoff game in the history of the franchise, which was in its 34th season that year, the 2000 Saints team does not get its proper due.