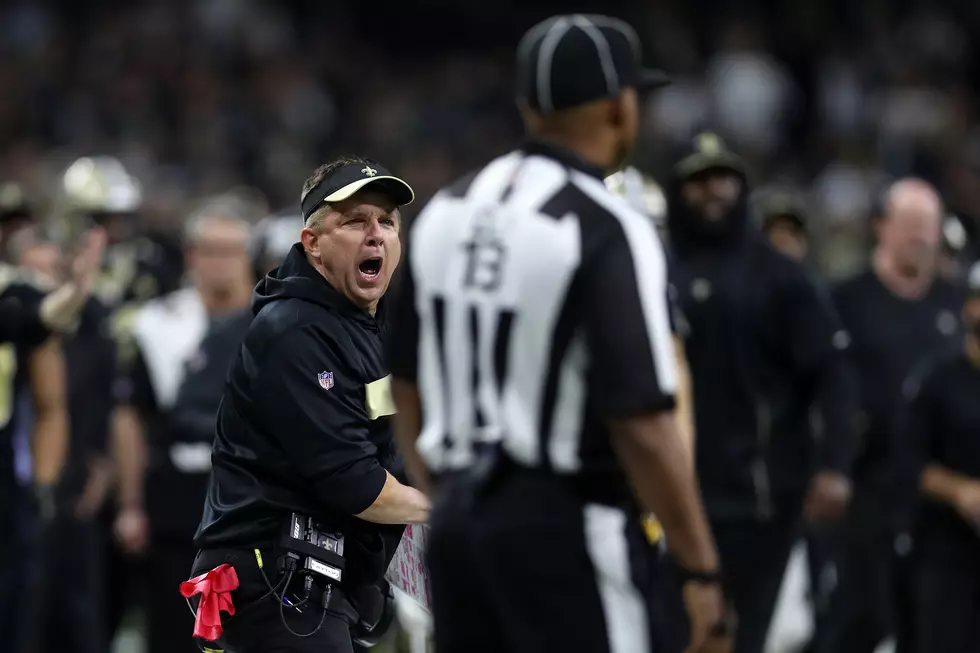 More Flags Thrown On New Orleans Saints Than Their Opponents
Chris Graythen / Staff-Getty Images
If you jump on social media during a New Orleans Saints game you're probably going to see nothing but New Orleans fans critiquing the NFL Officials. Then you'll see the opposite reaction of non-Saints fans calling fans of the black and gold whiners. It's the same thing every week, often non-Saints fans piling on while Saints fans attempt to prove they're right.
But what if the Saints fans were actually right?
According to NFLPenalties.com, a website that tracks all of the flags thrown in NFL games, there actually ARE more calls that go against the Saints than their opponents.
The totals show that the Saints have had 86 penalties called on them, while their opponents have only had 60 called on them. Meaning teams playing the Saints have had 26 less penalties called on them this season.
It's also not that the Saints just have more penalties than anyone else. There are seven teams in the NFL with more penalties. The league lead is actually a tie between two teams, which are the Cleveland Browns and Arizona Cardinals, who have both have 94 penalties this year.
Is it a result from backlash caused by the uncalled pass interference that cost the Saints a trip to the Super Bowl last year? Or is this still residue from "Bountygate"? Whatever the reason, it does seem clear that the Saints are paying for something.
So next time someone says that Saints fans are just whining, or "blaming the refs", let them know there's actually some truth to it.