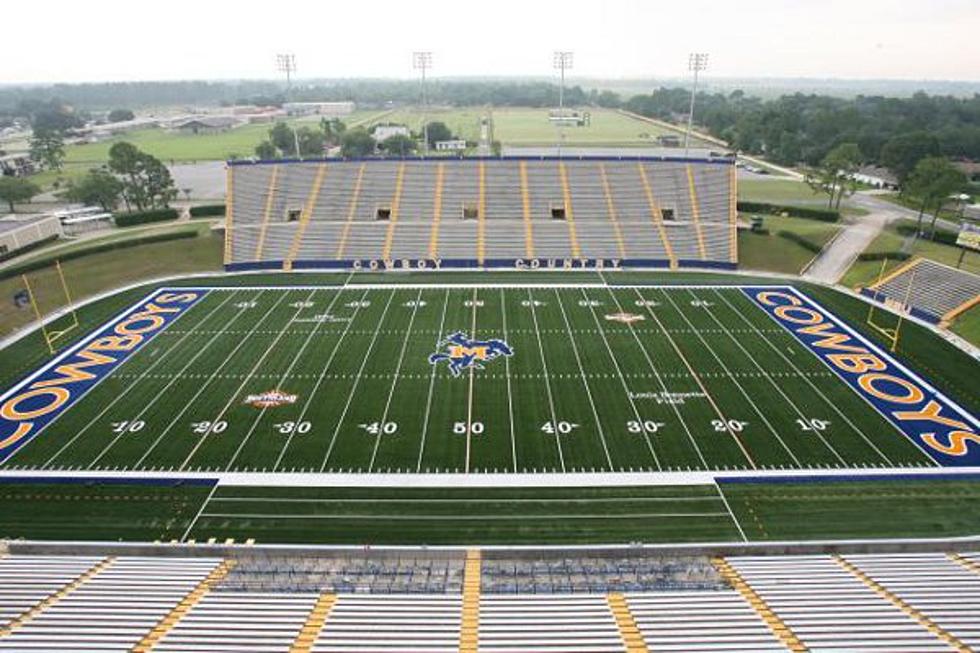 McNeese Will Not Renew Head Football Coach Lance Guidry's Contract
McNeese Football Stadium (Photo provided by Matt Bonnette MSU)
The McNeese Athletic department has decided to part ways with now former head football coach Lance Guidry.
McNeese said that a national search will begin immediately for a new head football coach.
Coach Guidry started at McNeese in December of 2015 as the head of the football program and in his three seasons his record was 21-12 and failed to make the playoffs all three years.
Two of the three years under Guidry the pokes finished the season at 6-5 including this season.
McNeese Athletic Director Bruce Hemphill released a statement,
"I thank Coach Guidry for his service to the university and wish him well in his future endeavors," Hemphill said.