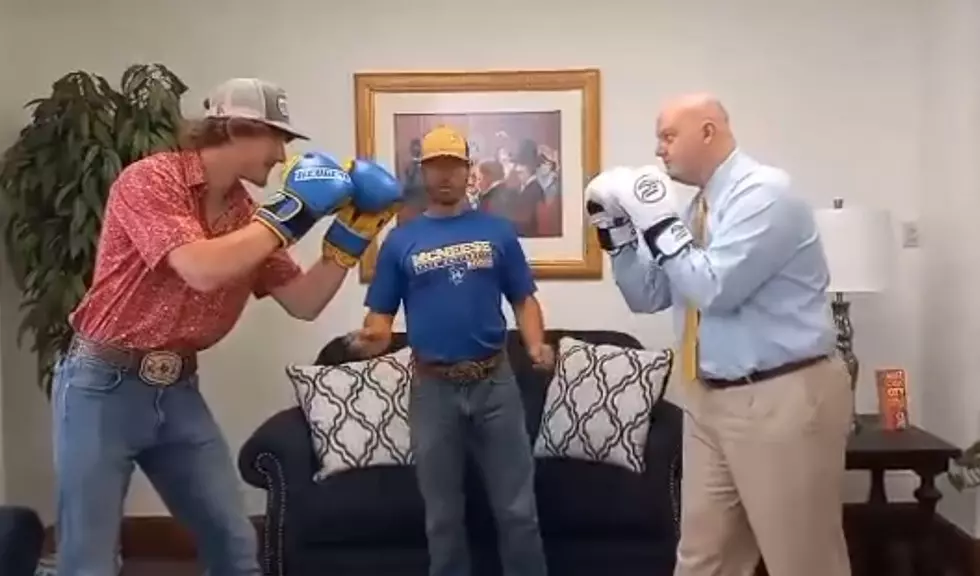 McNeese Rodeo's Celebrity Boxing Challenge In Lake Charles May 7
McNeese Rodeo Facebook
The McNeese Rodeo Team is putting on a fundraiser called the Celebrity Boxing Challenge at the Legacy Center on the campus of McNeese State University this Saturday, May 7th
This is a really cool event to attend as you will see a bunch of common folks get in the ring to box each other. The event will feature Mcneese athletes, local business owners, and other local celebrities boxing to raise money for the McNeese Rodeo Scholarships.
If you don't know, The Legacy Center is the basketball arena right in front of the football stadium located on East McNeese Street in Lake Charles.
The doors will open at 5:45 pm and the first fight is set for 7:00 pm. General admission tickets are just $10 each.  You can also purchase a ringside table that seats 10 people for only $400.
Another cool seating option is a cocktail table which seats three folks for only $150. Tickets to the event can be purchased in person at the PE Training Center located at 6102 Common Street in Lake Charles or at the McNeese Athletics Ticket Office located inside the Jack Doland Field house in front of the football stadium. You can also buy a ticket by calling or texting 337-476-4037.
Get ready for some fun this Saturday night at the Legacy Center for The McNeese Rodeo Team's Celebrity Boxing Challenge. Go out and have fun while supporting the McNeese Rodeo Team.
Famous McNeese Alumni