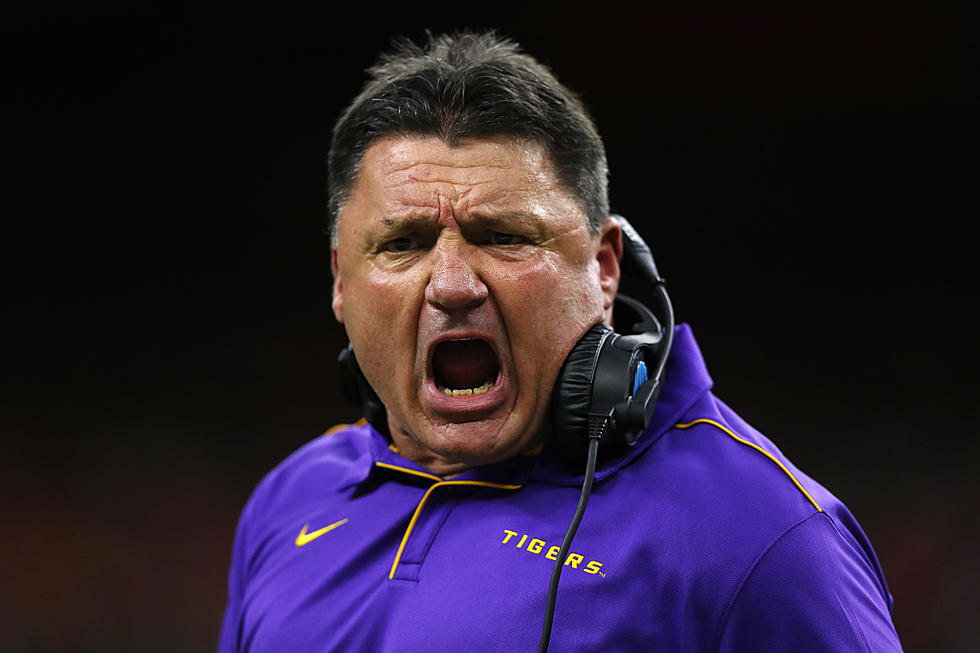 LSU Qualifies For Bowl Game, Coach O Says He Won't Be There
Jonathan Bachman/Getty Images
LSU beat #15 Texas A&M last Saturday 27-24 to even their record at 6-6 on the year which made them bowl eligible this year. Last season, LSU could have played in a bowl game but put sanctions on themselves and opted not to play in a bowl game.
After the game on Saturday, Coach Ed Orgeron said he just coached his last game for the Tigers. If you didn't know, Orgeron and the University came to an agreement that he would not return as the head coach in 2022.
LSU will find out which bowl they will play in on December 5th and according to Orgeron, assistant coach Brad Davis will be the interim head coach for that game.
LSU is now looking for a new head coach now for the next season. Coach O when LSU finds out what bowl game they will be invited to, Coach O will not be there and he will not coach the Tigers in the bowl game.
Here is Coach O's last press conference where he explains that he will not coach in this year's LSU bowl game.
Now, who will be the next football coach for the Tigers? Well, Lincoln Riley and Billy Napier are off the table. Riley just announced that he is leaving Oklahoma to become the head coach of USC.
Billy Napier is leaving the University of Louisiana Lafayette Ragin' Cajuns program to become the head coach of the Florida Gators.
So who is left?  We will have to see but we are sure an announcement will be coming soon.
Louisiana Foods For Game Day