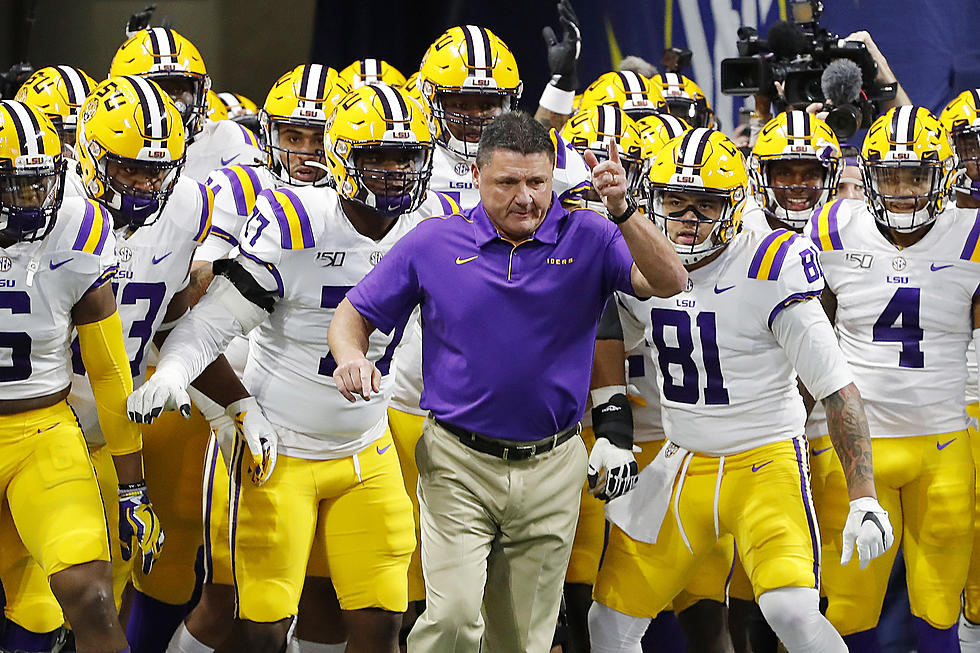 These LSU Versions Of 'Twas The Night Before Christmas' Will Be A Hit At Your Holiday Party
Kevin C. Cox, Getty Images
Christmas is here and we've got something that LSU Tigers fans will love.
A couple of different LSU-themed version of 'Twas The Night Before Christmas' are being shared heavily, and to be quite honest, they're both great.
One version is from author Scott McCoy of Natchez, MS according to WAFB.
The other came courtesy of The Advocate and I highly suggest you read it in Coach O's voice.
As a matter of fact, read both of them in Coach O's voice for maximum impact.
As you gather with friends and family this holiday season, pull this up and have fun with those LSU fans at your Christmas gathering.