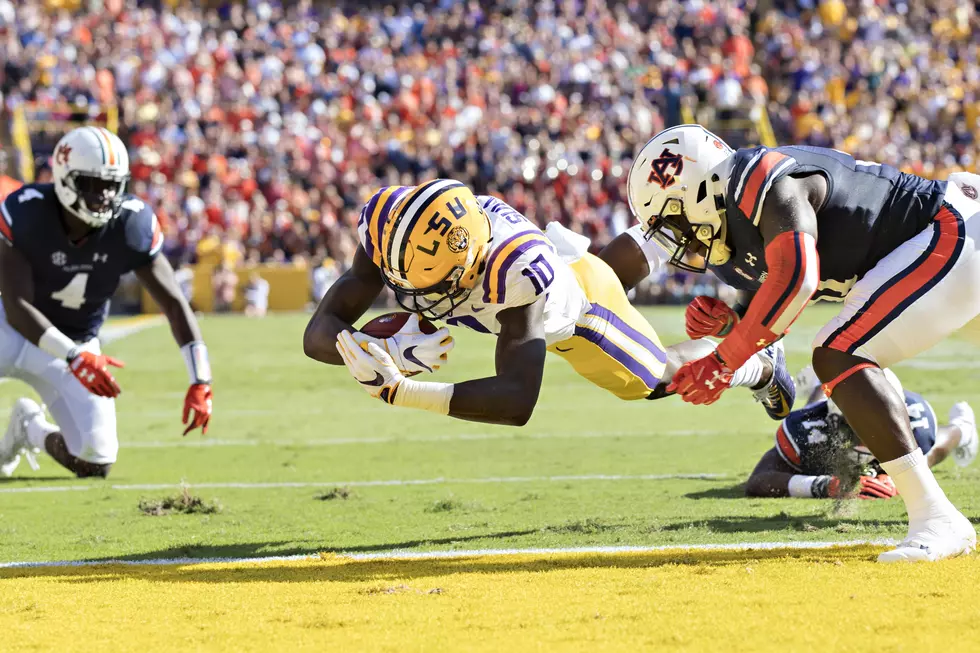 LSU Game Against Auburn To Be Nationally Televised Oct. 1
Getty Images
The LSU Tigers are heading back into SEC play this weekend when they travel to Alabama to take on Auburn this Saturday evening.
The LSU football team is currently 3-1 on the season. LSU has rattled off three straight victories in this young season.  The Tigers lost to Florida State in the season opener but then bounced back to beat Southern, Mississippi State, and New Mexico. In the past three games, LSU has scored at least 30 points or more in every victory.
This will actually be the first road game for the 2022 LSU Tigers football team. I know, I know, you are saying hey LSU played Flordia State in New Orleans which is a road game because they didn't play in Tigers stadium. Well let's just face it, it was in New Orleans inside the Superdome which was packed full of LSU fans so basically it was a home game for the Tigers too.
The Tigers will take on the Auburn Tigers or war eagles. We never know what they really want to be called. LSU will face off with an Auburn team who is also 3-1 on the season.  Auburn has beaten Mercer, San Jose State, and Missouri but lost to Penn State at home.
LSU will take on Auburn this Saturday night at 6:00 pm. It has been announced that the SEC matchup will be televised nationally on ESPN. Both LSU and Auburn are 1-0 in SEC play and look to keep their SEC record perfect on Saturday night.
Louisiana Foods For Game Day