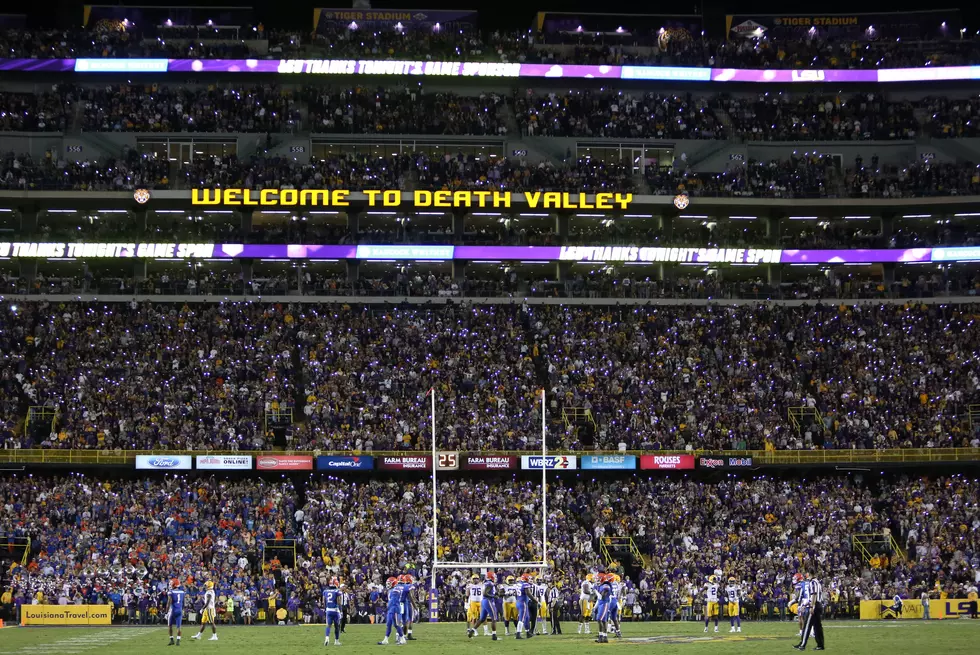 LSU Football Puts Grambling And Southern On Future Schedules
Getty Images
I know I know we all are having withdrawals for football already.  Football fans all over the country but especially here in Louisiana are praying that there will be a 2020 football season.
McNeese, Ragin' Cajun and LSU fans are ready for the upcoming season and especially LSU fans after the awesome season winning the National Championship.
The LSU athletic department has announced that they have added to Louisiana Universities for future games.
They announced that LSU will host Southern in Tigers Stadium on September 10, 2022.  The Tigers also added Grambling to their schedule and will host them a home in Baton Rouge on Saturday, September 9, 2023.
This may be hard to believe but this will be the first time that LSU will face either one of the schools in the history of the tigers program.
LSU is set to kickoff their 2020 season on Saturday September 5, 2020 at Tigers Stadium in Baton Rouge when they host UT-San Antonio.  Then the second game of the year will be a big one early in the season when LSU hosts the Texas Longhorns on September 12.
LSU beat Texas last season in Austin, Texas which jump started their 15-0 undefeated season and winning the national championship.
Cross your fingers, toes and anything else and lets hope football will be back this fall.
Enter your number to get our free mobile app
Mikey O's Favorite Saints Players