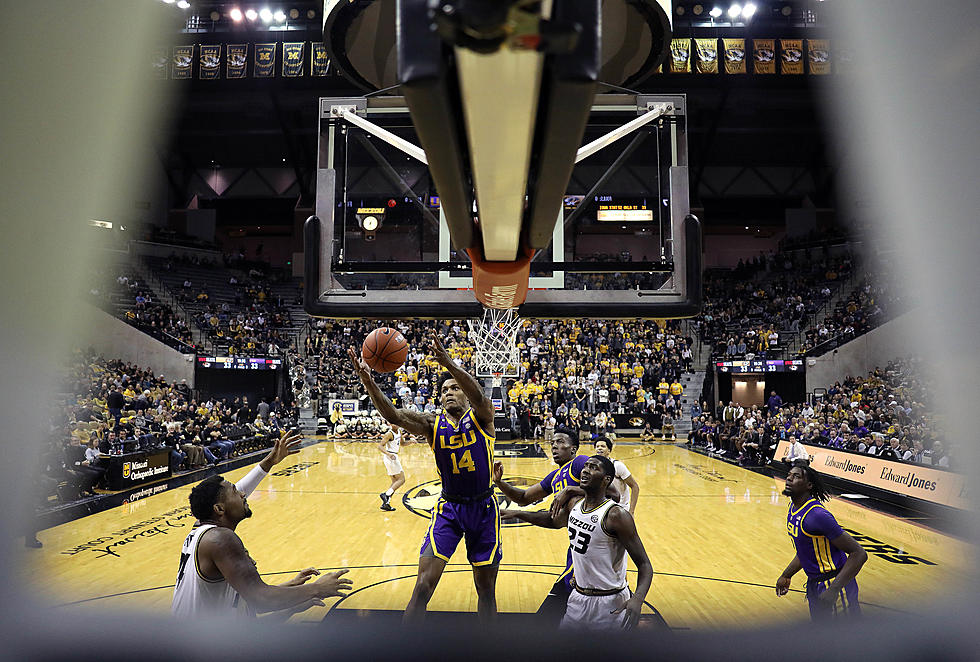 LSU Basketball Moves Up In Latest Polls
LSU Mens Basketball (Getty Images)
Last week the LSU Mens Basketball team made a return into the national rankings.  The team landed the 25th spot in the AP Poll.
Well after beating Georgia 92-82 and Missouri in Overtime 86-80 to score to SEC conference wins, they have moved into the top 20 in the latest polls.
The Tigers are on a 9 game winning streak and now are ranked #19 in both the AP poll and now in the USA Today coaches poll.
The Tigers have two games on tap this week both in SEC play.  First they will take on Texas A&M in College Station Wednesday at 8pm and then will host Arkansas this Saturday at 5pm.