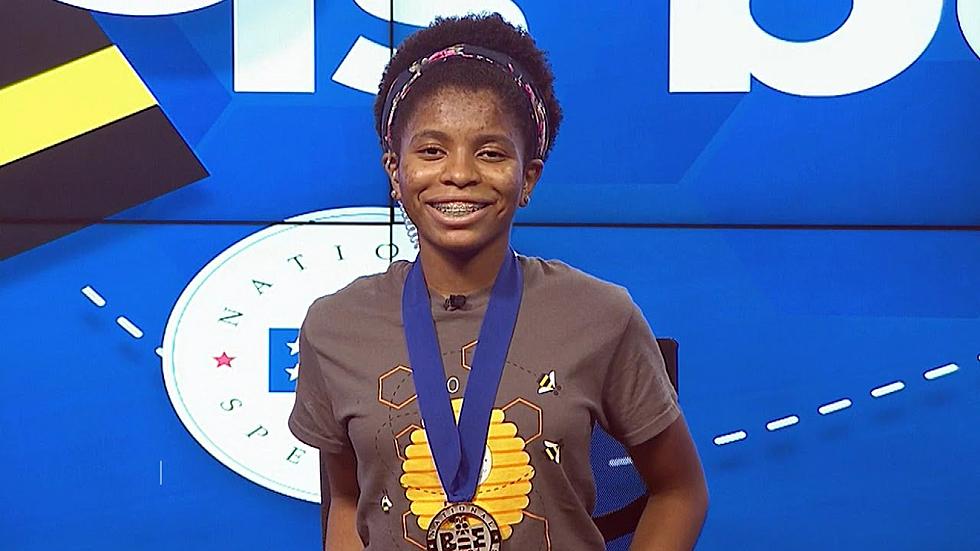 LSU And Southern Offer Full Scholarships To Spelling Bee Champ
Inside Edition via YouTube
Zaila Avant-garde, the National Spelling Bee champion from Harvey, Louisiana hasn't even started high school yet and she's been offered two full rides to college.
Saturday, LSU President William F. Tate IV tweeted that the university would love for Zaila to attend LSU's Honors College after high school.
Tate wrote:
Your academic performance reflected scholarship first! You modeled intellectual excellence...
Southern President-Chancellor Ray L. Belton also took to twitter announcing that their university is also offering Avant-garde a full scholarship.
She made history last Thursday becoming the first African American to win the Scripps National Spelling Bee. Since then many influential African Americans have tweeted their support and congratulations including former President Barack Obama, former First Lady Michelle Obama, Vice-President Kamala Harris, entertainment queen Oprah Winfrey.
For more on this amazing story, click here.
Pac-Man Facts: 40 Easily Digestible Bits of Arcade-Game History
From his arcade-game fame to his own TV show and appearances on all kinds of collectibles, a look back at Pac-Man.