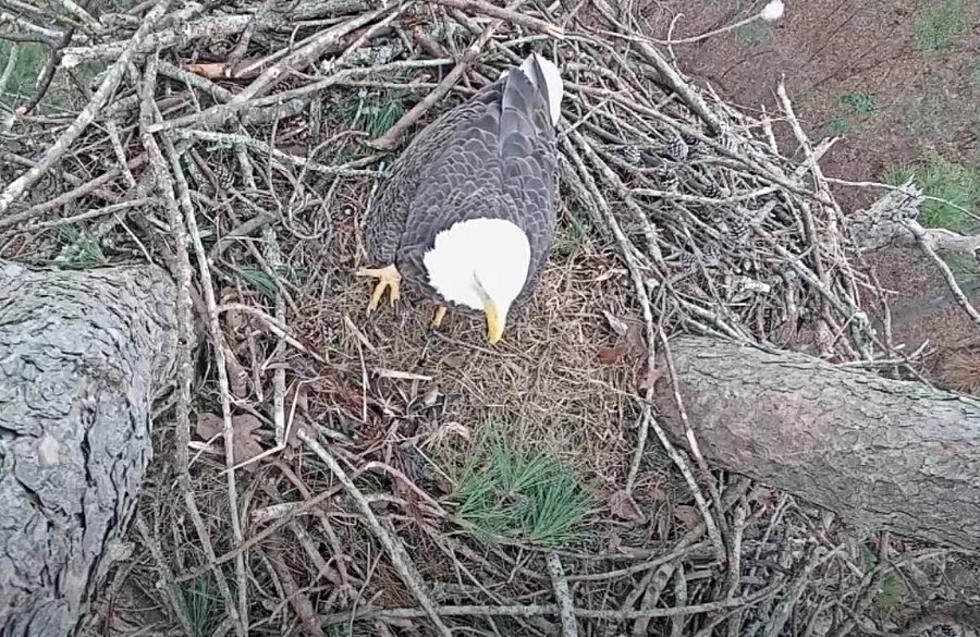 Louisiana's Cypress Black Bayou 'Eagle Cam' is a Live Look at Nature's Beauty
metro aviation youtube
So, who knows the common name for the species known as Haliaeetus leucocephalus? Anyone? Anyone? Well, if you knew that those two Latin words are the scientific name for the American Bald Eagle, well, we are pretty impressed, to say the least.
And who knew there are a number of Haliaeetus leucocephali living right here in the Ark-La-Tex? And were you aware that one of those amazing creatures makes his home (nest) at Cypress Black Bayou in Benton?
And thanks to Shreveport's Metro Aviation, you can get a live and close-up look at one bald eagle and its nest. As the Metro Aviation folks say on their website, "In early 2020, we decided to hire a company to climb that tree and install a camera so we could have a firsthand look at these Eagles and share that with all of you!"
First of all, here's a bit of bald eagle background for all you amateur ornithologists.
"During periods of extreme cold, bald eagles reduce activity and seek shelter. Non-territorial eagles forage in groups and roost communally. When one eagle finds food, every eagle finds food. This group hunting allows them find more food with less work.
"Eagles are less active during periods of extreme cold. This inactivity reduces an eagle's energy consumption and slows its metabolism. It's also important for the birds to reduce wind exposure by sheltering in thick brush, bluff pockets, on the lee side of branches, and in coniferous trees, places where wind won't wick their body heat away."
.For more information on the Metro Aviation's "Eagle Cam" and the birds you'll see, JUST CLICK HERE!
Longest Bridges in the USA
What States Have a State Dog?
20 Ways to Tell if You Are Really from Louisiana