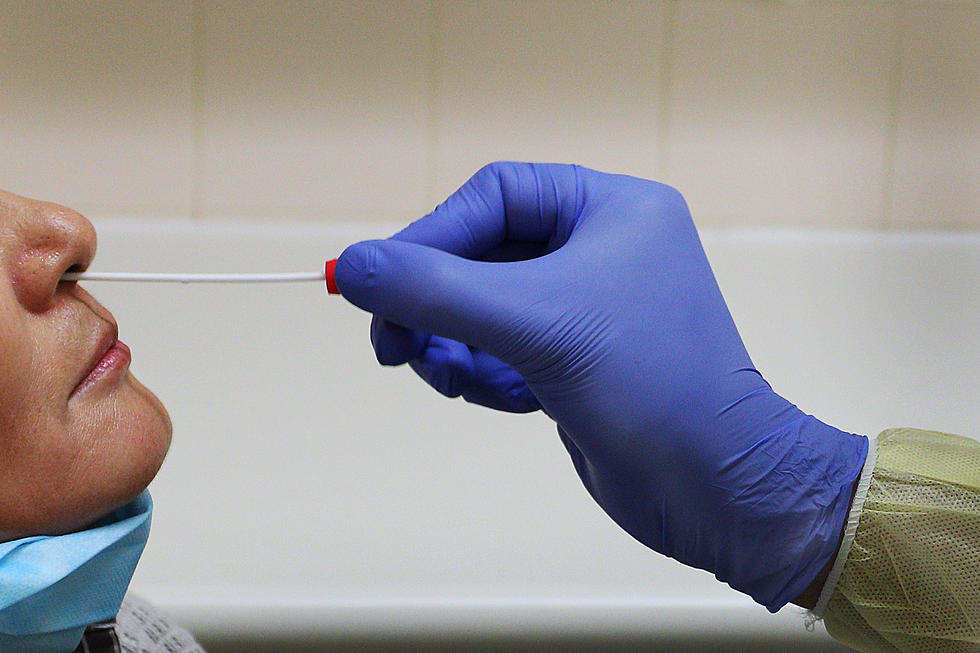 Louisiana's COVID-19 7-Day Case Average Lowest In 8 Months
Lisa Maree Williams/Getty Images
According to data from the Louisiana Department of Health, and complied by The Advocate, Louisiana's 7-day rolling average of new COVID-19 cases has dropped to the lowest level since June of 2020.
The 7-day average on February 21st had dropped to 410.43 cases, which is the lowest number in Louisiana since June 12th, 2020 when the average was 407 cases. This number is reflective of the "no backlog" case counts that The Advocate tracks. If you include the "backlog" numbers, Louisiana hasn't had a 7-day average this low since June 9th, 2020.
This seems like an obvious response to the COVID-19 vaccine rollout across the state.
Louisiana's peak 7-day rolling average of COVID-19 cases came on January 8th, 2021 when the state had an average of 2,995 cases. That number was higher than any point in 2020. Even though there could be debate on whether or not that was the true peak, without adequate testing for much of 2020, the true numbers will likely remain unknown.
However, the peak of the 7-day rolling average in January came in the same week that the state started registering completed COVID-19 vaccine treatments. Meaning those who got their first dose had received their second dose. This priority group included healthcare workers and those who were the most at-risk.
Since then, the state's daily average of COVID-19 vaccine shots has topped 16,000, and daily completed treatment averages have topped 14,000. That's multiple days of over 10,000 Louisiana residents completing their vaccines. Which appears to be showing in the case data, as daily cases have declined nearly non-stop since January 8th.
It's not just Louisiana either. The state seems to be part of a growing national trend. Earlier this month the United States registered its biggest drop in cases and hospitalizations in the history of the COVID pandemic.
LOOK: Answers to 30 common COVID-19 vaccine questions
While much is still unknown about the coronavirus and the future, what is known is that the currently available vaccines have gone through all three trial phases and are safe and effective. It will be necessary for as many Americans as possible to be vaccinated in order to finally return to some level of pre-pandemic normalcy, and hopefully these 30 answers provided here will help readers get vaccinated as soon they are able.