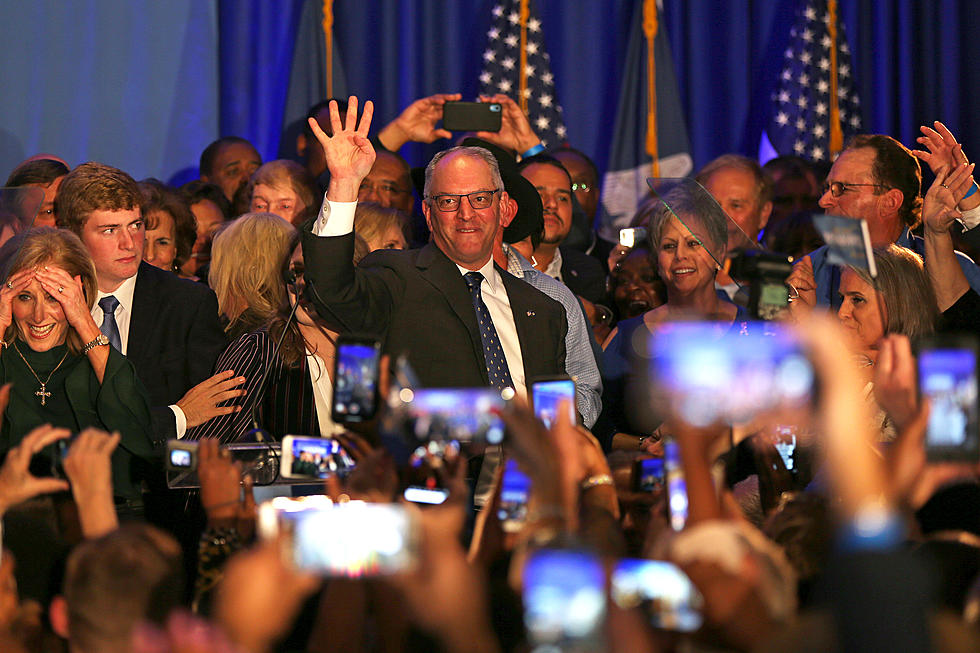 Louisiana Continues COVID Reopening By Easing Restrictions
Photo by Matt Sullivan/Getty Images
Louisiana's 7-day rolling average of daily COVID-19 cases has been on a rapid decline since January 9th, 2021. Nearly three months of consistent decreases in the metric, going from a high of 2,995 of the average, to the current rate of 255. The state has also had a constant drop in the COVID hospitalization rates, and deaths for three months as well.
Because of these numbers, and the increasing number of vaccinations across the state, Louisiana Governor John Bel Edwards has announced the state will be moving into a new phase of economic reopening.
Governor Edwards announced that the state will ease COVID restrictions in the state in his new proclamation. This new proclamation will allow higher occupancy in establishments, but will maintain the social distance guidelines and mask mandates.
Most businesses including gyms, salons, casinos, and restaurants will have capacity restrictions at the state level lifted to 100%.
Bar and alcohol restrictions at the state level have been lifted, and will revert to local control.
Sporting events will remain at 50% capacity.
This new proclamation will run for 28 days.
The Governor's previous order was set to expire on Wednesday March 31st, which will be replaced by this order. That previous proclamation banned dancing, while providing guidance for live music, bars, and other businesses.
Earlier this month, Texas lifted nearly all COVID restrictions, including their mask mandate. The move was made by Texas Governor Greg Abbott after his state went from 39,350 COVID cases on February 1st, to just 5,350 cases on March 10th (the day the restrictions were lifted). Since that point, Texas has dropped even further, with just 3,827 COVID cases on March 24th, and 1,881 cases on March 30th. There have been similar trajectories in other states that border Louisiana who have lifted restrictions. Both Arkansas and Mississippi have seen the same kind of drops that Texas has.
Read More: Most Dangerous Louisiana Creatures