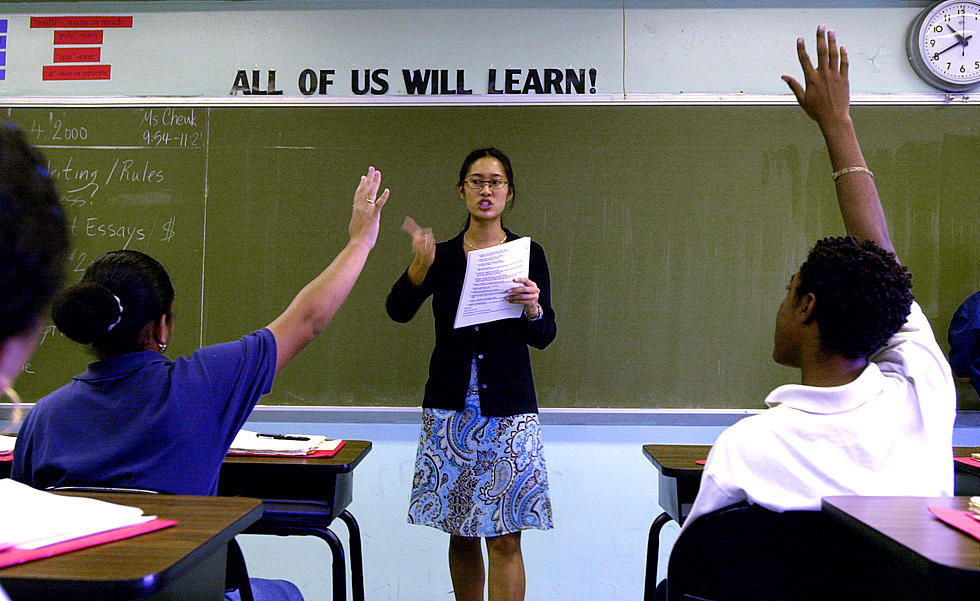 Louisiana Department of Education Releases Reopening Statement
Getty Images Photo by Chris Hondros/Newsmakers
We are quickly approaching the 2020-2021 school year and there are still a lot of questions as to what this new school year will look like amid the various phases we have been experiencing. The Louisiana Department of Education has released a guide based on the Louisiana Department of Health as to how the new school year will be affected by COVID-19.
The Calcasieu Parish School Board released their own statement as they shared the Louisiana Department of Education's outline. The school board acknowledged the fact that having students in class with teachers is the best education setting, but these future days at school might appear different than what we are all used to. The school board explained they are continuing to work on plans to have students back on their campuses soon, and they're look forward to having them back. They do also mention that if parents are not comfortable with their children returning to school in person, it seems there will be an option to have a virtual education.
Although these guidelines are for the entire state, the Department of Education does say each school district will have the final say on how they will be implemented. The guidelines also list out multiple scenarios on the new school year. They have three types of opening they are calling traditional, hybrid, or distance/remote learning. According to the release by the Department of Education, they have been working with education leaders, health officials, and other key resources to develop these plans being put in place.
They are calling the reopening Strong Start 2020, and the opening guidelines are online at the Louisiana Believes website. In the file, parents will find plans for situations such as when a child or teacher becomes sick with COVID-19 or another type of illness. It also features plans on how to clean after a student or teacher has become sick and allows for individual schools to close based on the decision of the school's principal.
I could list out all of the guidelines, but it seems to be pages and pages of scenarios and phases. There is a lot of information to digest, but it is also very obvious there has been a lot of thought put into these guidelines to make sure that not only are the students as safe as possible to go back to school, but also the staff and teachers.
Enter your number to get our free mobile app
Famous McNeese Alumni