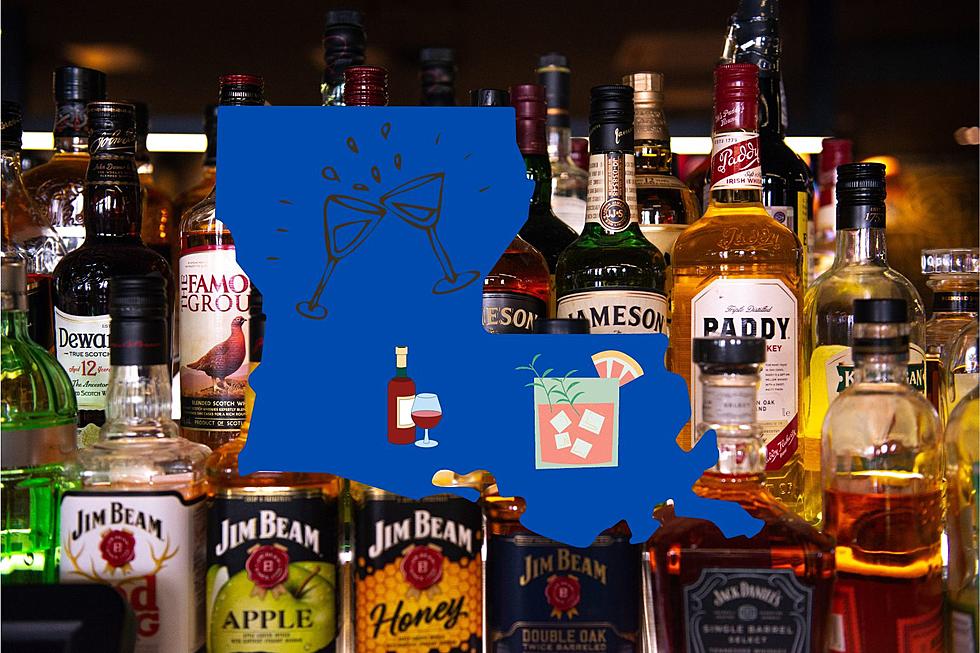 What Time of Year Do Folks Drink the Most Alcohol in Louisiana?
Canva
Wait? Folks in Louisiana don't drink their weight in alcohol all year round? I guess that's just the people I know. Hmmm...
What time of year do folks in Louisiana drink the most?
Seriously though, in Louisiana, we'll raise a glass for just about anything. Mardi Gras, LSU Football, a wedding, a funeral, a red light... but it turns out that more than 1 in 10 Louisiana residents (13%) report drinking more during the winter months, according to a survey by Rehabs.com. Additionally, 83% of folks say they're more likely to turn to alcohol when feeling low during the winter as opposed to during the summer months. In fact, 36% said that if they had to choose, they'd pour a stiff drink on a cold winter's night over having one on a hot summer's day. Who knows why? Maybe it has something to do with the weather or shorter days. After all, you don't settle in Louisiana because you like being cold.
So, when we're drinking more here in Louisiana during the winter months, what are we drinking? The top five drinks according to Rehabs.com's findings were beer, wine, whiskey, Irish cream liquor, and a hot toddy in that order. I guess it's a good think I'm not much of a drinker... anymore;)
Read More: WHAT ARE THE MOST POPULAR COCKTAILS IN LOUISIANA?
Read More: Top 10 Beers Made in Louisiana
Read More: Louisiana Restaurants Featured on 'Diners, Drive-Ins & Dives'