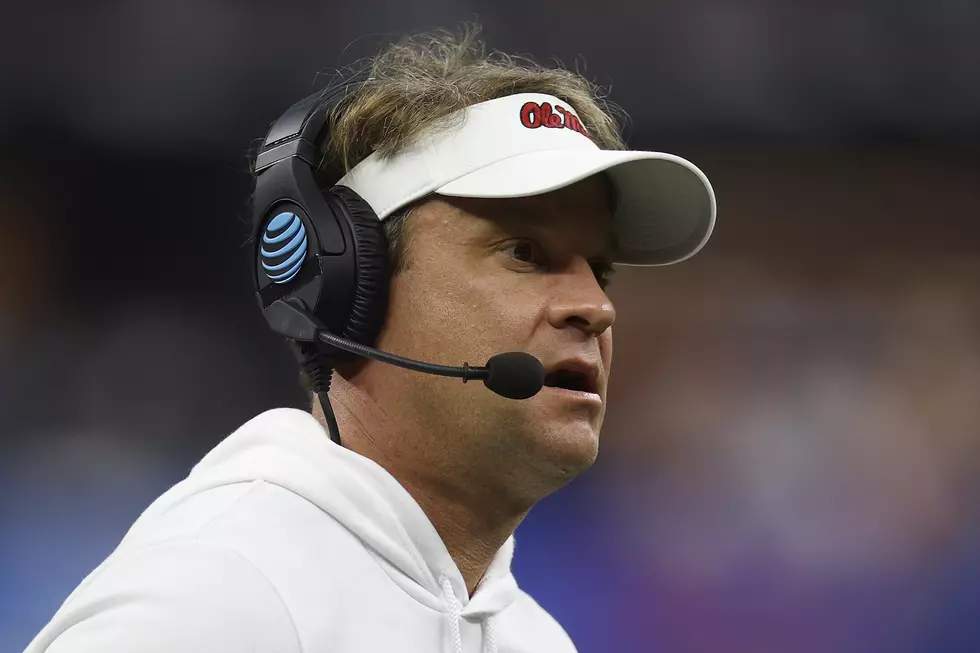 Lane Kiffin's Raw Reaction to Daughters Spending Spree Goes Viral [Video]
Photo by Chris Graythen/Getty Images
Ole Miss head coach Lane Kiffin is a popular figure in the world of sports.
One reason why is fans are never quite sure what he's going to say next.
He and his ex-wife Layla share three children.
Two daughters, Landry (born in 2005) and Pressley (born in 2007). And son Knox (born in 2009).
As unpredictable as Kiffin is, he couldn't have predicted how much his daughters were going to spend at ZARA, a popular designer clothing store.
His reaction when receiving the news is priceless.
He braces for the news, then checks his pulse to make sure he's not close to suffering a heart attack.
$721 is a big tab, but Kiffin can afford it.
He's set to make $7.25 million at Ole Miss this year, making him one of the ten highest-paid coaches in college athletics.
10 Highest Paid College Football Coaches in 2022
The 10 highest paid college football coaches will collectively make over $88 million in 2022.
10 Highest Paid NFL Coaches in 2022
Six of the top ten highest-paid NFL coaches have won at least one Super Bowl.
10 Highest Paid Athletes in the World in 2022
Between the 10 of them, they will bring in a total of more than $992 million in 2022.