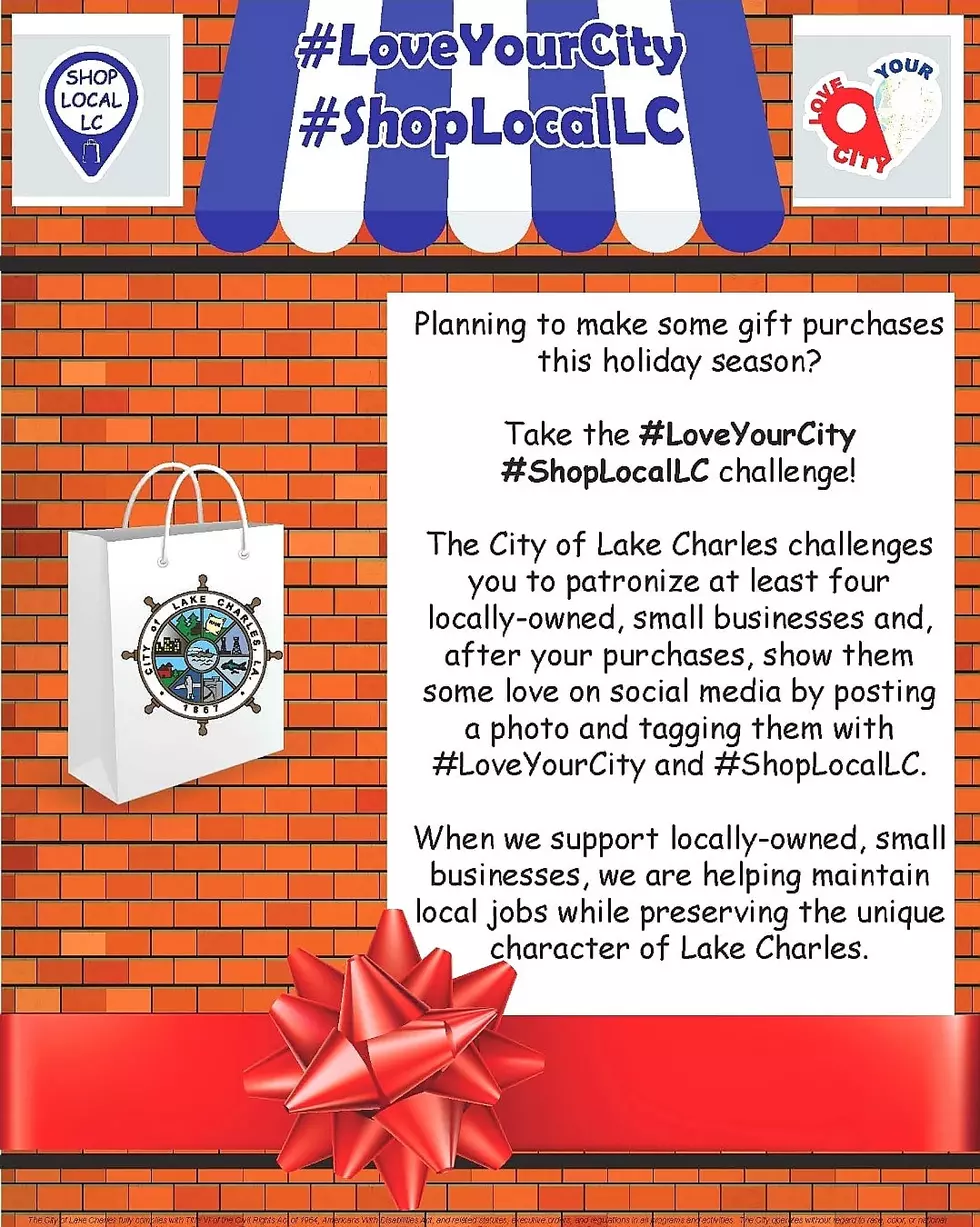 Lake Charles Shop Local Initiative Announced
Provided by Mayor Nic Hunter City of Lake Charles
It's Thanksgiving week and after everyone does the whole turkey dinner with friends and family, the focus will be on shopping for the holidays.
The City of Lake Charles is challenging our community with the #LoveYourCity and #SupportLocalLC initiative.  The city of Lake Charles and Mayor Nic Hunter is encouraging our community that when you head out to do your holiday shopping to visit at least four local businesses.
They are asking us that when you go to a locally owned store that you take a picture of the store and use the hashtags #LoveYourCity and #SupportLocalLC on your social media posts. They are also asking you to tag that business on your post so people in the area can see what a great deal you got at a local business.
We all know folks in Southwest Louisiana who owns a business and we also know due to the COVID-19 pandemic and two hurricanes this has been a really tough year for those folks and they need us more than ever now.
Remember that local businesses also employ local people for work. Not only is the business owner counting on the support from the community but so are our locals who are employed by these local owned shops and businesses.
So after you eat that Thanksgiving dinner and you are mapping out your shopping plan make sure to include our great local businesses here in the Southwest Louisiana area.
Enter your number to get our free mobile app
Hurricane Damaged Restaurants We Hope Come Back