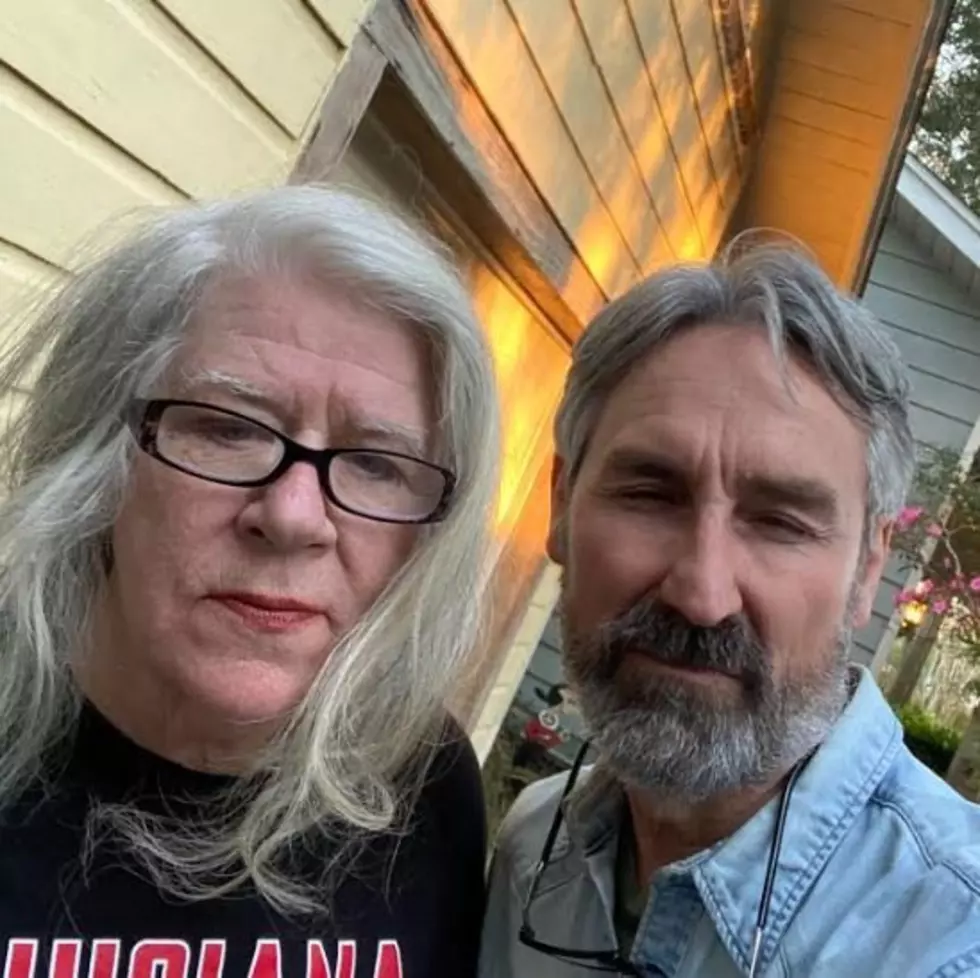 Lafayette Woman Featured on 'American Pickers' Airing This Saturday
Wally Pierce, Facebook
A Lafayette woman and her antique collection will be featured on the next episode of the hit television series "American Pickers." 
You can see long-time collector Mary Stander on the History Channel show this Saturday, August 6 at 8:00 pm.
"American Pickers" is a reality television series that follows brothers Mike and Robbie Wolfe along with their shop manager Danielle Colby as they travel across America looking for treasures to re-sell.
Now, Stander was originally supposed to be on the show back in 2018 as Robbie and a production crew came down to Lafayette. She told us that there were scheduling and production conflicts and the "pick" got postponed.
Fast forward to early 2022 and Stander finally got her shot to film.
"The American Pickers Antique Archaeology van pulled in my driveway early in the morning on February 11, 2022, and sitting in the van were Mike Wolfe, star of the Pickers, and Jersey, who is a new star of the Pickers," Stander told us. "They were so anxious and enthusiastic about being on West Saint Mary Boulevard."
If you've seen the show, you know how excitable Mike Wolfe can be when he gets into a good pick.
Stander said that it was actually quite a long day.
"We had a 14 or 15-hour day with 13 or 14 other guys that work for 'American Pickers' all over the place," she explained.
Exactly what items did Mike and Jersey buy? Well, we're not at liberty to say so you'll just have to tune in to check out what they bought.
Stander has been an avid antique collector for nearly her whole life, as she began collecting at flea markets and antique stores "all over creation" with her mom. She said she began studying the whole fabric of antique collecting, eventually appraising antiques for insurance purposes.
Collecting was just a hobby for Stander though as her job for years was in the instrumentation end of offshore production facilities. Then a life-changing event would alter her career.
An automobile accident prevented her from returning to her job. Things were so bad that as she lay in a hospital bed, doctors told her she probably wouldn't walk again. But, as Stander told us, "God lifted me up, blessed me and loved me, and I was walking again in 1995."
It was about that time when Stander opened up her own antique store, Treasures Antiques on Kaliste Saloom Road in Lafayette.
These days, you can see what kind of goodies Stander has by visiting her Facebook page at www.facebook.com/4myTreasures.
We sure can't wait to see the episode and see Acadiana showcased on national television!
See the Must-Drive Roads in Every State