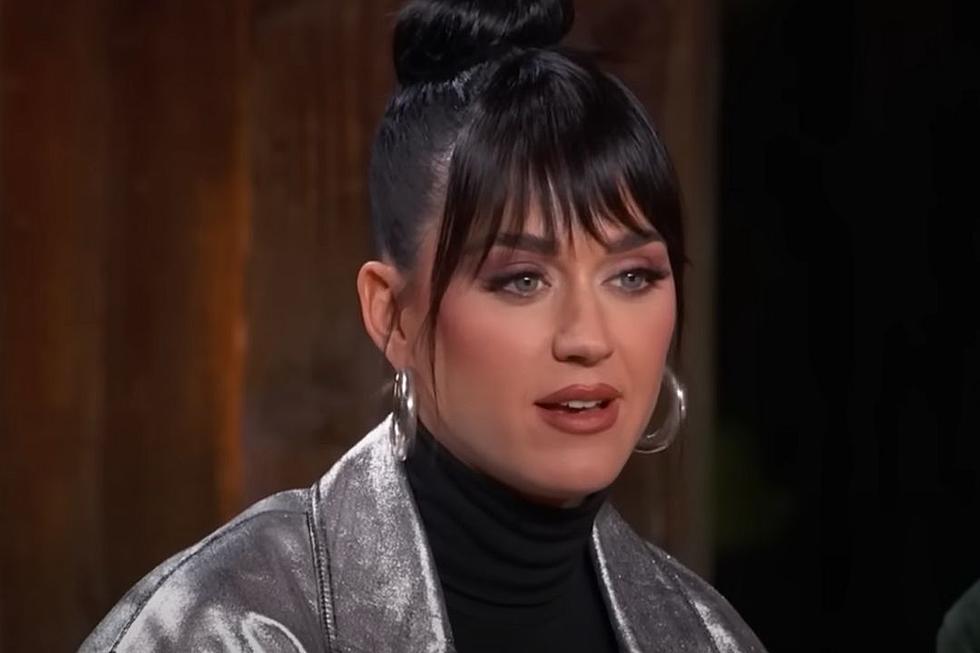 Here's Why 'American Idol' Fans Are Comparing Katy Perry to Tyra Banks
YouTube
A hilarious compilation of American Idol clips has made fans compare judge Katy Perry to former America's Next Top Model host Tyra Banks.
In one clip, Perry tells a contestant, "We did not put you in the top 24... You put yourself in that top 24."
"The challenging thing about love is when you love something, you have to let it go. We have to let you go," she told another Idol hopeful before adding, "...into the top 24."
In another clip, she even used the words "going home" to trick a contestant.
"You may not go home to flip burgers, but you will be going home," she said seriously as the contestant nodded sadly at the news.
Perry followed it up with, "To pack your bag to come back to the top 24!"
"We don't think you are destined for the top 24," she told another person sympathetically. "We actually think it's more like top 10. But you're still gonna go to the top 24 first!"
Perry's fellow judges, Luke Bryan and Lionel Richie, both laughed in response to the teasing.
READ MORE: 'Idol' Contestant Calls Out Katy Perry for 'Embarrassing' Her
"She went to the Tyra Banks school of psychological warfare," one viewer commented on the TikTok video.
Another person agreed, "THIS IS SOME TYRA ANTM TRAUMATIZING ISH."
"this is some tyra banks level type of evil," someone else said.
Banks was known for her often outlandish concepts and manipulative delivery of eliminations on ANTM, such as one instance in Cycle 5 when she let two contestants believe they were being cut, only to reveal that the real reason they needed to pack their bags was to join the cast in London for the next round of the competition.
Another viewer on TikTok joked, "That slime changed her," in reference to the time Perry was brutally slimed during the Nickelodeon Kids' Choice Awards, which has now become a popular meme on the internet.
On Twitter, former American Idol contestant Catie Turner even quote-tweeted the video of Perry and said, "This is like when they told me I wasn't ready for the competition and I wasn't ready to hear that I was going into the top 24."
Watch the TikTok video, below:
'American Idol' Contestants Who Should Have Won