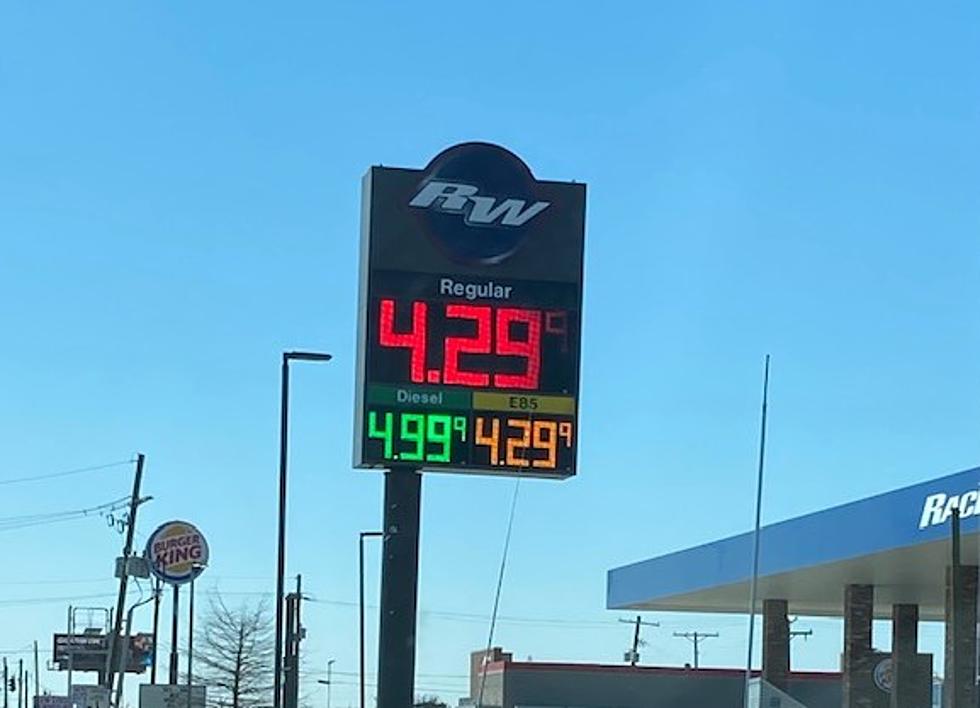 Just what we Need, Higher Gas Prices in Lake Charles On Top Of Everything Else We Are Dealing With
Erik Tee
The trips are about to get a little less traveled for me. I'm kidding who am I fooling? While there are many who are lucky enough to work remotely, there are those like myself who have not stopped coming into my job since the pandemic began. At the end of the day, this is not a political post, and regardless of who is the blame for the rising cost as for working individuals, we are all going to have to tough it out, until things calm down and some solutions can be made.
As I was out today making my rounds and grabbing a little lunch, I couldn't help but notice that was seeing the highest cost in gas since I started driving. I passed by a gas station today and was shocked when I saw the regular and premium prices both over $4 dollars. I have to admit I couldn't believe my eyes when I saw the price. I know that we are not the only ones having to endure the rising prices, but I have it is still hard to accept that this is now close to home. It's a little more touchy for me here as Lake Charles and SWLA have already had so much strife over the past few years and we have lost so many of our locals for better opportunities or uncontrollable life events.
Now we are having to deal with the rising cost of gas prices, when people need their vehicles now more than ever to continue to rebuild their homes or simply earn a decent wage to make a living, While we sympathize with our neighboring countries, it seems as if the local citizens of regardless what city you live in has to bear the expensive cost to continue living.
This is the perfect time to consider bringing carpooling back or making those trips to the grocery stores count and picking everything up in one trip.
30 famous people you might not know were college athletes
Stacker
dug deep to find 30 celebrities who were previously college athletes. There are musicians, politicians, actors, writers, and reality TV stars. For some, an athletic career was a real, promising possibility that ultimately faded away due to injury or an alternate calling. Others scrapped their way onto a team and simply played for fun and the love of the sport. Read on to find out if your favorite actor, singer, or politician once sported a university jersey.