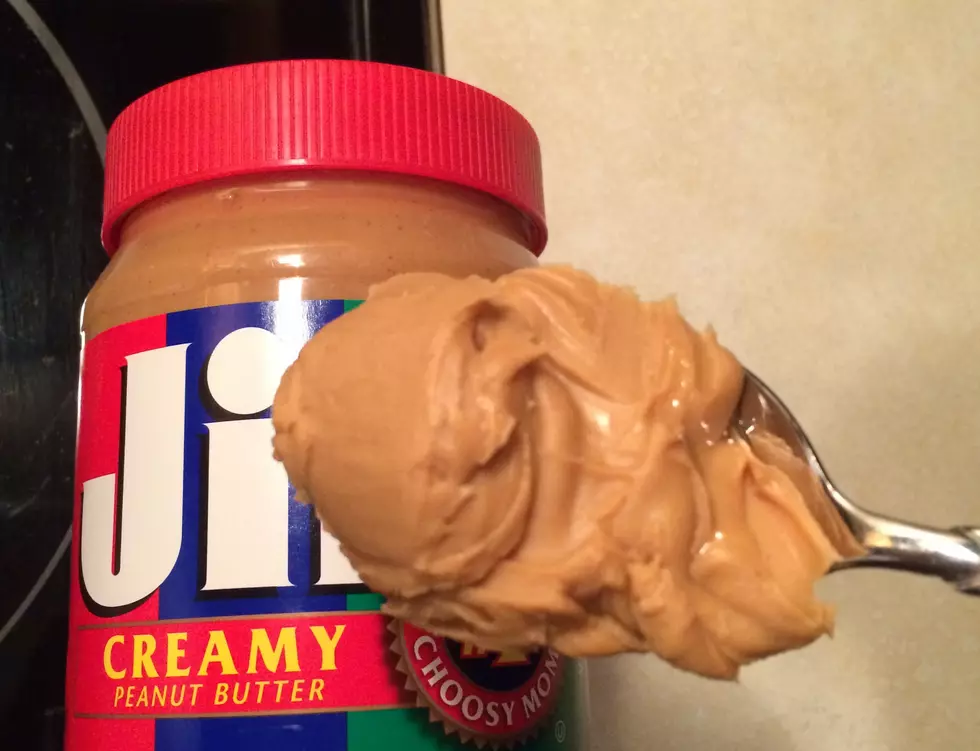 UPDATE: Jif Peanut Butter Recall is Expanded
(Staff Photo)
Another recall… this time it's dealing with peanut butter.
The J.M. Smucker Co. has expanded the recall that was issued last week for Jif peanut butter products due to potential Salmonella contamination.
Salmonella is an organism that can cause serious and sometimes fatal infections in young children, elderly people, and others with weakened immune systems.
Now the latest recall that was issued on Monday and Tuesday of this week involves snacks packaged with Jif Peanut Butter.
Cargill on Monday said it is recalling 795 8-ounce boxes of candy and other snacks made with the recalled peanut butter, according to a notice posted by the FDA.
Albertsons Companies said it was recalling 11 store-prepared products including mini peanut butter cream pies and sliced apples with peanut butter sold at stores including ACME, Albertsons, Eagle, Jewel-Osco, Safeway Tom Thumb, and Vons.
Giant Eagle is also recalling GetGo branded apple slices with peanut butter sold through May 13 by GetGo stations in Indiana, Ohio, Pennsylvania, and West Virginia. The snacks bear the UPC code: 30034 93770 6 and best-if-used-by dates through May 29, 2022.
The original recall dealt with Jif Peanut Butter that was distributed nationwide to retail stores and other outlets.
The lot codes that are affected in this recall are 1274425 – 2140425. You can find the lot code located next to the best-if-used-by date on the products.
The products that are included in this recall are both creamy and crunchy peanut butter, peanut butter to-go packs, and the natural squeeze pouch.
If consumers have any of the products that match the above description they are asked to dispose of them immediately. If consumers have questions about the recall or any of the products involved they can visit the Jif website or call 800-828-9980 Monday through Friday, 8 AM to 5 PM ET.
How long will food last?
READ MORE: 10 Louisiana Food Brands With An International Following