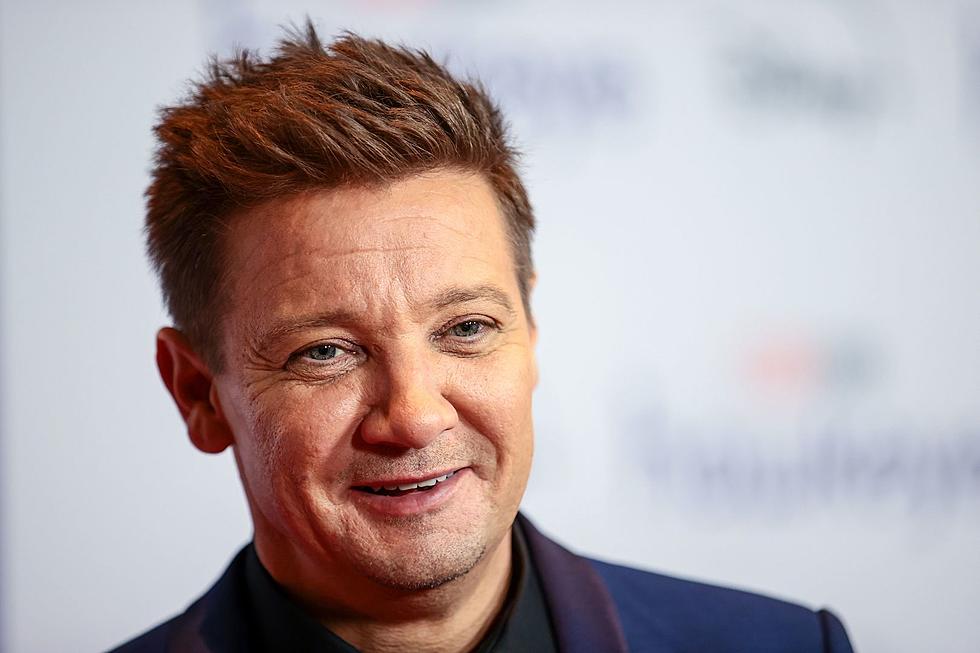 Jeremy Renner Details Snow Plow Accident on 'Jimmy Kimmel Live'
Getty Images
Despite the use of a cane, it seems like Jeremy Renner is recovering well enough from a very serious snow plow accident to guest on late-night shows.
The incident that nearly ended Renner's life took place on New Year's Day of 2023. When the news broke, Renner was in critical condition, very much at risk of death. Luckily, doctors were able to stabilize him quickly, and he's made a surprisingly speedy recovery. According to appearance on last night's Jimmy Kimmel Live, he broke over 30 bones in his body.
Renner was trying to tow a truck stuck in deep snow when the plow began to slide on ice. He stepped out of the vehicle to check on his nephew and didn't set the plow's brake. When he tried to get back into the plow, he was run over. As doctors continued to examine him, they found more and more injuries. Luckily though, nothing major was hit aside from his liver. He also had a collapsed lung. All of his other important organs were missed, as well as his vertebrae. It's unclear how long Renner will require the use of a cane to get around, but the fact that he's up and walking at all is a miracle.
You can watch Renner's Jimmy Kimmel Live appearance below:
READ MORE: 10 Marvel Actors Who Took Home Props From Their Movies
Renner will soon be seen in the upcoming Disney+ reality show, Rennervations. It premieres tomorrow on the streaming service.
Sign up for Disney+ here.
Great Actors Who Were Wasted in Their MCU Roles
These terrific actors and actresses were brought in to play Marvel roles that weren't worthy of their talents.