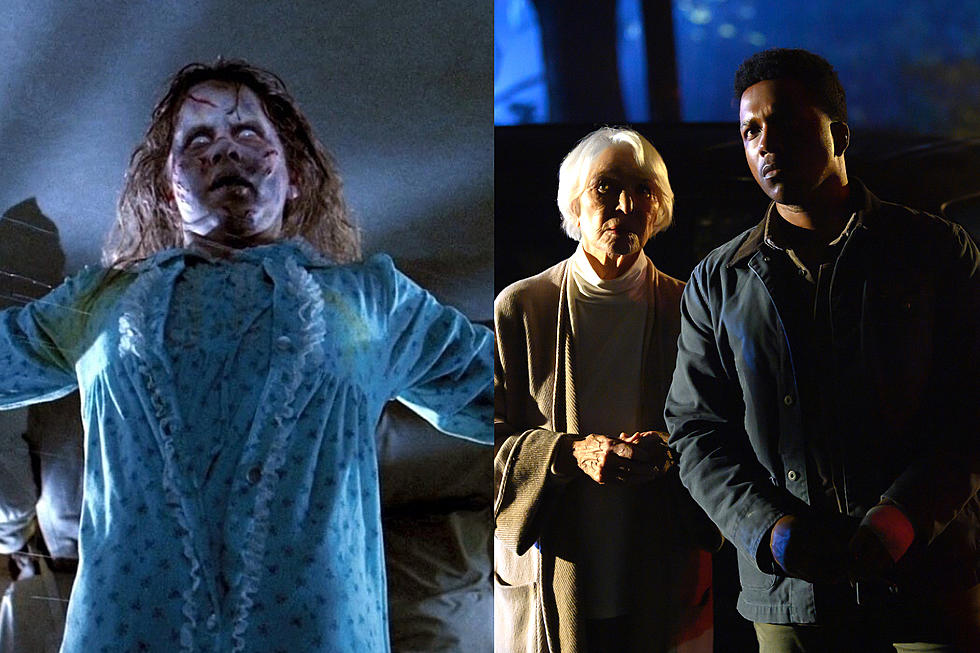 Linda Blair's Involvement in New 'Exorcist' Sequel Revealed
Universal
The new Exorcist movie, The Exorcist: Believer, is a direct sequel from the 50-year-old original film. It co-stars Ellen Burstyn, reprising her role as Chris MacNeil, the mother of the little girl Regan who was possessed by a demon in the original film. But there's no trace of Regal — or the actress who played her, Linda Blair, in the trailer. That has fans speculating whether Regan will make a surprise appearance in the film.
When asked by Entertainment Weekly whether or not Linda Blair would make a return, director David Gordon Green shared the following.
We were lucky and had Linda as a technical advisor. She helped us bring excellent performances out of young actresses. It was really valuable having a relationship with her and being able to get her as a part of this conversation.

 
READ MORE: The Worst Horror Movie Cliches
He also explains that the movie alludes to her character throughout in meaningful ways. He didn't outright say that she wouldn't be back, so fans are taking that as an indication that she may be back in the future, whether that be in Believer or upcoming sequels that have already been announced. He was also asked about how much influence the new trilogy would take from sequels to the original film.
To be honest, I'm not avoiding any of them, but I don't know them very well. I've seen all of them. I've seen Exorcist III more than any of them. I know that one very well. Say what you will about Exorcist II, but it ain't shy. It is a fearless epic of ideas, but [we're] not necessarily following a character from Exorcist: The Beginning. We're not looking into that. It's not that type of a franchise that needs to check boxes.
The Exorcist: Believer is scheduled to open in theaters on October 13.
Horror Movies That Could Never Be Made Today