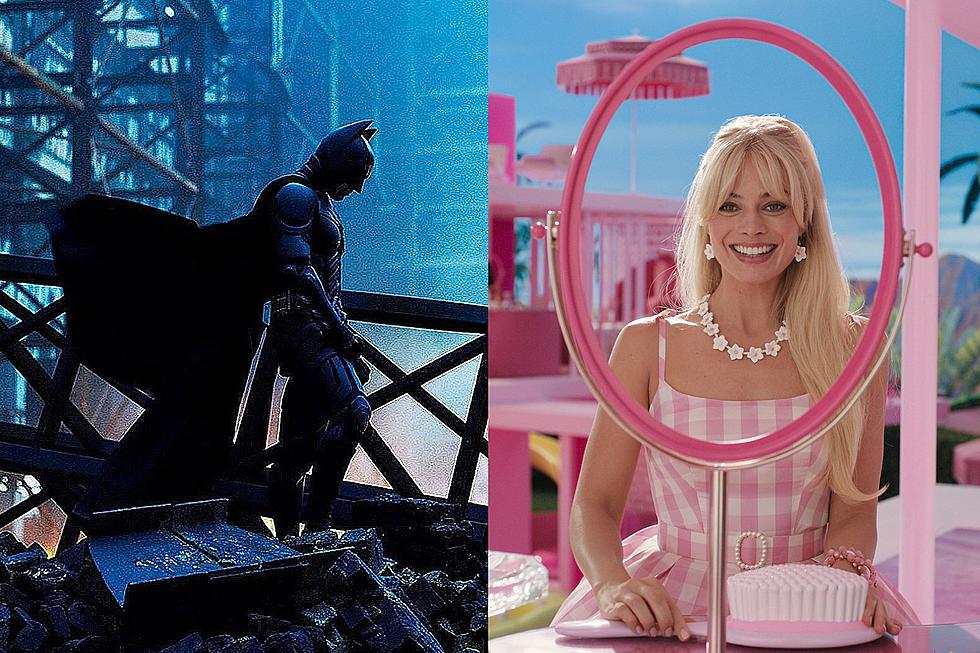 'Barbie' Outgrossed 'The Dark Knight' at Monday Box Office
Warner Bros.
I was at one of New York City's bigger multiplexes for a press screening last night, and the place was packed to a degree I have not seen in a movie theater in a long time — especially on a Monday night. The line for concessions snaked all the way down the lobby, and it seemed like I was the only person in the entire theater who wasn't wearing pink. Barbie mania is real. It feels like this is the first movie to become a massive pop cultural event in years.
So this news (via Variety) is not entirely shocking: Barbie had an amazing Monday at the box office, hours after it set the 2023 record for the biggest opening of the year so far. On Monday, the film earned an additional $26 million. (For sake of comparison: Pixar's Elemental earned $29.6 million in its entire opening weekend.) Clearly it wasn't just my theater in New York that was packed with Barbie fans last night.
READ MORE: The Real Winner of Barbenheimer Weekend Is the Audience 
That $26 million figure represents the most money any movie from Warner Bros. has ever made on a Monday, which is typically the quietest day of the week for theaters. Warners' previous best for a Monday was the $24.5 million grossed by The Dark Knight back in the summer of 2008. So, yes, here at least is one instance where Barbie has defeated Batman. (Sorry Batman.) And, of course, Barbie is also currently beating The Dark Knight director Christopher Nolan's latest film in theaters. Then again, Oppenheimer has already earned more than $82 million in the U.S. alone, which is a darn good number for a movie about a theoretical physicist.
Barbie did not have the biggest Monday in movie history however. The two top-grossers for that day of the week ever remain Black Panther and Star Wars: The Force Awakens, which each made $40.1 million and change in theaters in one Monday each in 2018 and 2015, respectively. After that, the next highest-grosser is Spider-Man: No Way Home with $37.1 million, which makes sense. That is probably the last movie that had as much excitement and enthusiasm around it as Barbie does right now.
Every Christopher Nolan Movie, Ranked From Worst to Best