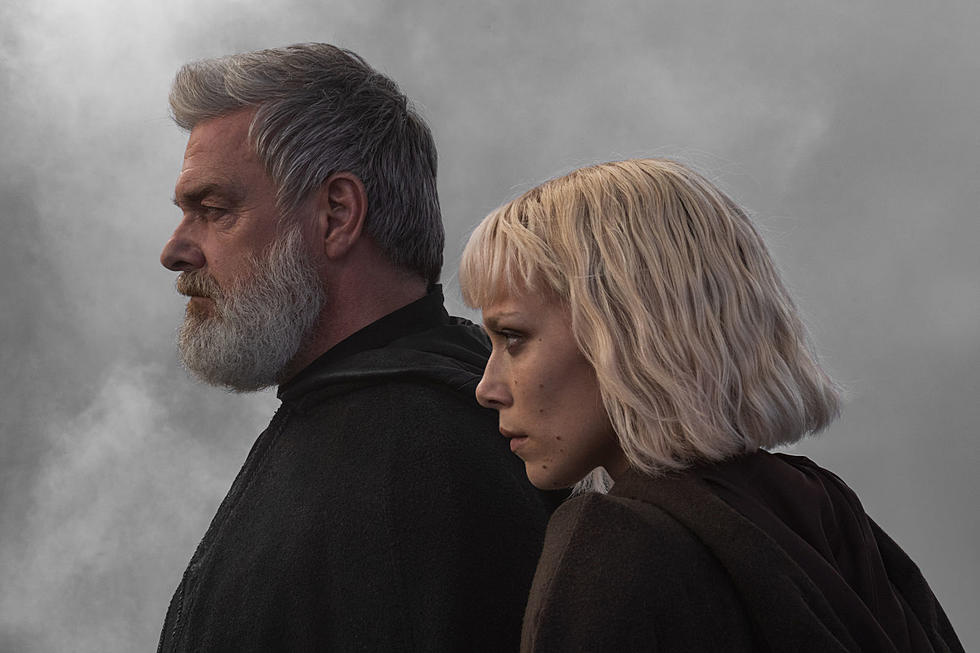 How the Knights of Ren Are Connected to 'Star Wars: Ahsoka'
Lucasfilm Ltd.
The Knights of Ren got a few brief mentions in the Star Wars Sequel Trilogy — and obviously Kylo Ren was a huge part of those movies — but the group never quite lived up to the hype they received. But there is a ton of interesting lore around the Knights of Ren that never made it to the big screen — and with the upcoming Star Wars: Ahsoka TV series we may finally see these idea in live-action.
That's the subject of our latest Star Wars video. It runs through the largely unknown history of the Knights of Ren, and explores how these characters, who are basically Space Vikings, may connect to the story that is about to play out in Ahsoka — and especially in its use of the infamous Star Wars villain, Admiral Thrawn. Watch the whole video, and all our theories, below:
READ MORE: The Single Worst Post-Release Change in All of Star Wars
If you liked that video on the potential connections between Star Wars: Ahsoka and the Knights of Ren from the Sequel Trilogy, check out more of our videos below, including one on what Star Wars would look like if Darth Maul had killed Obi-Wan, why Obi-Wan is Star Wars' most important character, and every plot hole from the Obi-Wan Kenobi series explained, and the secret meaning of the Obi-Wan Kenobi show. Plus, there's tons more over at ScreenCrush's YouTube channel. Be sure to subscribe to catch all our future episodes. Star Wars: Ahsoka premieres on Disney+ on August 23.
Sign up for Disney+ here.
All the Unanswered Questions After The Mandalorian Season 3
It was an interesting season of The Mandalorian, but it also left us with a lot of questions about the future of Star Wars.