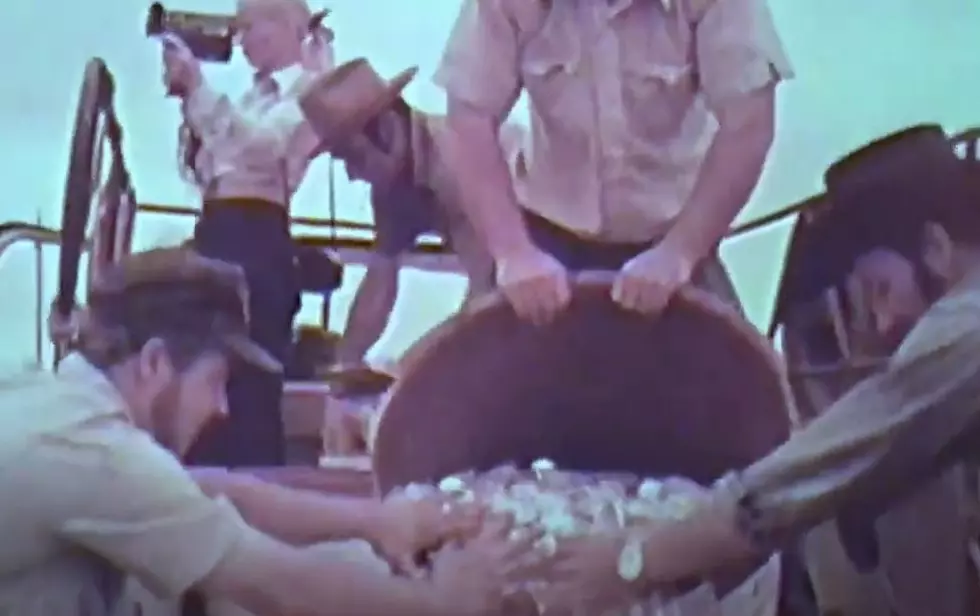 Videos Show Mardi Gras in Mamou, Louisiana Over the Past 40 Years
The Easy Cajun via YouTube
If we as human beings were allowed to have one superpower I think rather than the ability to fly, read minds, or even become invisible at will, I would choose the power to go back in time. I am certain if I had that ability my win/loss record at Evangeline Downs would improve considerably and I'd also enjoy seeing what life was like before the likes of me came along.
One of the places I think I might like to visit would be South Louisiana, specifically Mamou Louisiana on the day right before Ash Wednesday. Yeah, I am talking about Mardi Gras and chicken-chasing hell-raising good time that takes place in Evangeline Parish and the surrounding countryside.
Unfortunately, we don't have, as of yet, the official ability to travel forward or backward in time but thanks to the Internet and YouTube influencers like The Easy Cajun we can take a video trip back in time to when Mardi Gras was different but surprisingly the same.
Sure the video quality is not nearly as good as it is today and some, not all, of the cars and trucks you'll see in the video no longer travel the streets of Mamou but a lot of things are really the same.
There is a lot of yelling, a lot of drinking, and a lot of very concerned chickens on display in the video. And if you attend Mardi Gras in Mamou on February 21st of this year, you'll probably see a lot of that as well.
Anthony Bourdain of No Reservations and Parts Uknown fame visited South Louisiana and Mamou in particular not too long ago and if you check out that video. You'll see a lot of the same shenanigans going on. I believe the Bourdain video was shot in 2017.
And if you check out this video from 1987's Mardi Gras in Mamou posted on YouTube by influencer Kimberly Bourgeois you'll see whether it's the 70s,80s, or the 2010s or 2020s Mardi Gras holds serve when it comes to honoring those who have come before us.
So, maybe we don't need time travel at all, What we need is more tradition. Some people say tradition is nothing more than peer pressure from the dead but I think it means more than that. Traditions, such as the courirs de Mardi Gras that occur around Mamou, Church Point, Eunice, and other South Louisiana communities provide us with that sense of time and place we need as a foundation for our future.
What's the old saying, you'll never know where you're going until you understand where you've been? Okay, while we don't understand some of the actions of our predecessors we can take comfort in knowing that if they dove in a ditch to catch a chicken back then, then there should be no shame in us jumping in that same ditch to catch another chicken today.
If you have any videos of Mardi Gras in your hometown or from when you were younger, we'd love to see them. Let us know where you have them posted or send them to us and we'll take care of the sharing Happy Mardi Gras.
10 Most Famous People From Evangeline Parish
While this is a lightly populated parish in Acadiana with only about 33,000 people, there are still quite a few notable natives that have gone on to do important things. Check out our selection of musicians, athletes, and artists that make up the best of Evangeline Parish.