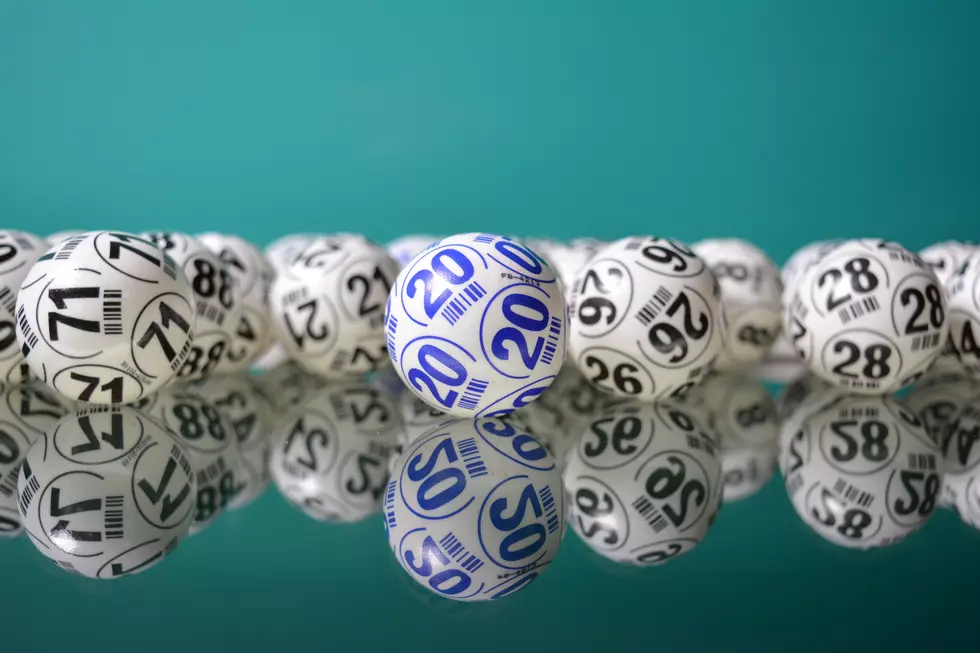 Single Ticket Claims $252.6 Million Dollar Powerball Prize
Alejandro Garay via Unsplash.com
It's every lottery player in Louisiana's dream to wake up the night after a lottery drawing and find themselves in a very different tax bracket. I can only imagine how it must feel to wake up from your night's slumber that was interrupted by worries over finances to find those financial worries have disappeared as quickly as five ping-pong balls can fall just a few feet.
Such was the case last night (04/19/23) in the multi-state lottery game Powerball. The top prize in last night's Powerball game was estimated to be $252.6 million dollars. The game had not produced a jackpot winner since March 4th of this year when a $162 million dollar prize was claimed by a ticket sold in Virginia.
But last night's drawing changed all that and probably changed the life of a least one person in a way that they never could have imagined. If you missed the Powerball drawing for April 19, 2023, here's how it unfolded.
The Powerball website confirmed that the numbers drawn last night were:
04   11   21   38   64   Powerball 11 Power Play x3
Louisiana Lottery officials have confirmed via their website that one ticket sold across the Powerball footprint which includes 45 states, Puerto Rico, and the Virgin Islands matched the numbers needed to claim the jackpot prize of $252.6 million dollars.
As far as Louisiana Big Wins are concerned, there weren't really any of those in last night's game. The largest prize generated by Louisiana-sold tickets was just $300. While that is a handsome return on a $3 dollar investment it's not what most of us would think of as "life-changing".
The "life-changing" win took place in Ohio. Ohio Lottery officials have confirmed through their website that the jackpot winner was sold in that state. The exact point of purchase was not confirmed by Ohio Lottery officials did confirm that the win was the fourth Powerball jackpot winner the state has produced.
This means that both "big" lottery games have gotten jackpot winners in the past week. Mega Millions actually got two jackpot wins back-to-back. Both of the Mega Millions winners were sold in New York. The Powerball jackpot will reset to its beginning amount of $20 million for Saturday night's drawing. The Mega Millions jackpot on Friday will also offer a top prize of $20 million.
For Louisiana Lottery players the jackpots are growing in both Lotto and Easy 5. The Lotto jackpot on Saturday night will offer a prize estimated to be $600,000 while Easy 5 is advertising an estimated top prize of $110,000 for Saturday night's game.
As always we suggest you only play lottery games if you can afford to lose the money needed to buy a ticket. Most lottery purchases are not winners and if you need assistance with a gambling issue please know there is help available. Call 1-877-770 STOP (7867) for referral information and advice on counselors who could help you with that issue.