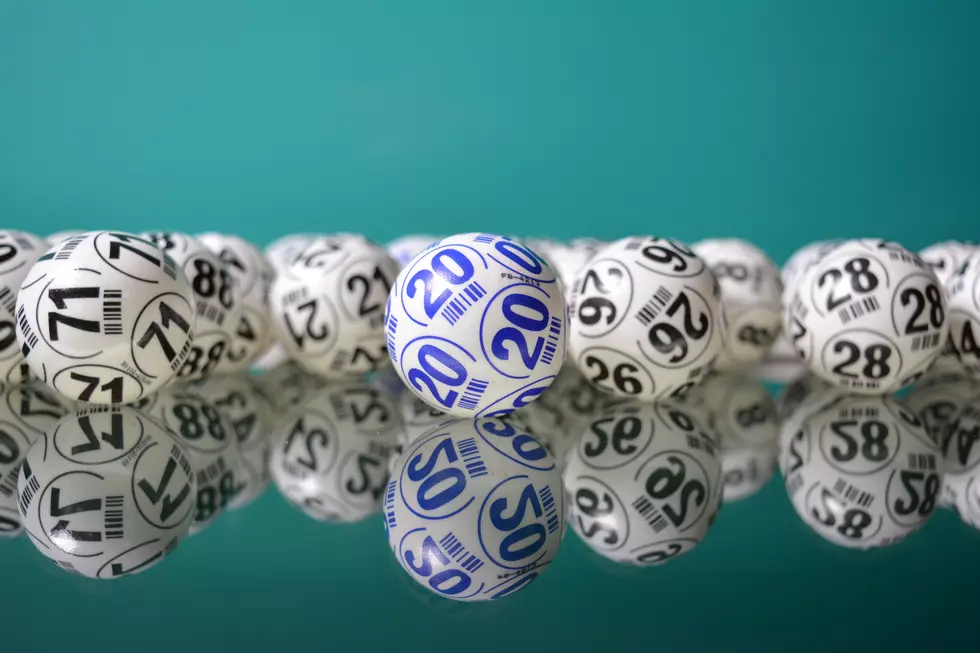 Mega Millions – Louisiana Lottery Confirms Million Dollar Win
Alejandro Garay via Unsplash.com
If you think lottery players in Louisiana went bananas over a Mega Millions lottery jackpot that was $1.35 billion dollars on Friday, just wait until they hear about the $1.55 billion they could earn in Tuesday's drawing.
You've probably deduced that the Mega Millions multi-state lottery game did not get a jackpot winner on Friday night. But there were some big money prizes handed out including a seven-digit prize that belongs to a Louisiana sold ticket for Friday's game.
Speaking of Friday's game. Here's how the drawing unfolded.
The Mega Millions website confirms that the numbers that were in play for last night were:
11   30   45   52   56   Mega Ball 20  Megaplier  x2
The Mega Millions site also confirms that no single ticket sold for Friday's game matched the numbers needed to claim the top prize of 1.35 billion dollars. So, yes on Tuesday night they will play the game again with a top prize of at least $1.55 billion (estimated) on the line.
Friday's Mega Millions did make some instant millionaires around the country. There were two Match 5 tickets, one each sold in Minnesota and the other in Tennessee, that are worth $2 million this morning. And there were seven million dollar Match 5 tickets sold. Those players did not opt-in on the Megaplier. Five of the million-dollar winners were sold in Missouri, Nebraska, Tennessee, New York, and Oklahoma.
The other two were sold in Texas and Louisiana.
The Texas Lottery confirms that a one million dollar winner was sold in Tyler Texas. That ticket was purchased at the SSA Super Food Mart on West Gentry Parkway. The Texas Lottery also confirmed that there were twelve $10,000 winners and eight $20,000 winners sold in the Lone Star State for Friday's drawing.
The Louisiana Lottery is also confirming a million-dollar winner in Friday's Mega Millions game. The ticket that earned the Match 5 prize was sold in Hammond. That ticket's point of purchase was the Quick Way #5 on University Drive. While that was the only Louisiana win over $10,000 the state did have hundreds of $500 winners and quite a few $1,000 winners too.
The next Powerball drawing is tonight, Saturday, August 5, 2023. The top prize in that game is an estimated $124 million dollars. That game will hold its drawing tonight at 10. By rule ticket sales must cease at least one hour before the drawing so keep that in mind if you're contemplating purchasing a chance at that prize.
Speaking of purchases and chance, you know there is a significant chance that your purchase of a lottery ticket will yield zero profit or return on your investment. Play responsibly if you do choose to play and if you need help, get help. Free assistance for those who are having an issue with gambling is available by calling 1-877-770-STOP (7867). Good Luck.
Wow! Aaron Rodgers new home in New Jersey: Inside and out
Here's a look at New York Jets Aaron Rodgers' new Montclair home with 8 bedrooms and 9 baths — and sweeping views of the rest of New Jersey and the Manhattan skyline.