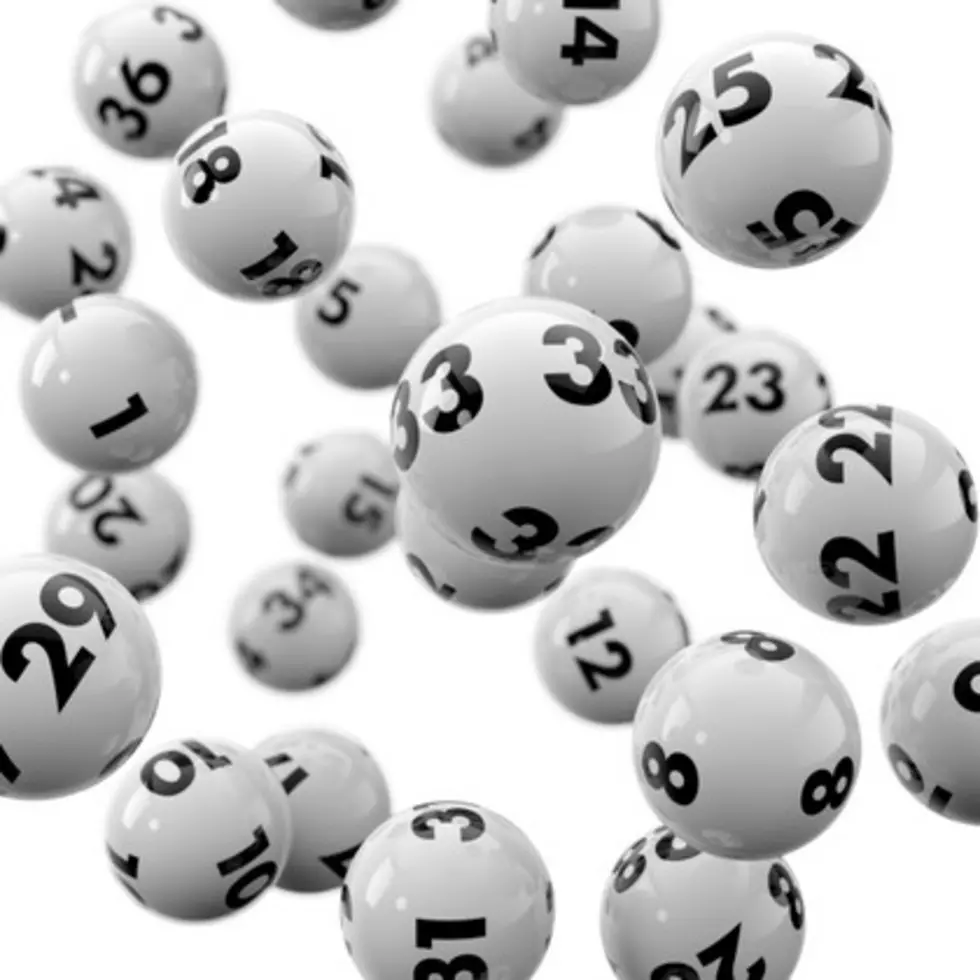 Louisiana Ticket Claims $100,000 Powerball Win in Monday Drawing
Oksana Kostyushko, ThinkStock
A Powerball Lottery player in Louisiana has turned a three-dollar investment into a $100,000 financial windfall with the drop of six ping pong balls. That's how fast life can change for those who have a few extra bucks to "invest" in Powerball tickets. Of course, you can lose those extra bucks just as quickly but in this case, we will celebrate the $100,000 prize as a big win in Louisiana.
The multi-state lottery game Powerball held its Monday drawing last night, August 14, 2023. If you missed the drawing, here's how we arrived at the $100,000 win in Louisiana.
The numbers that dropped into play for last night's game were:
32   34   37   39   47   Powerball  03  Power Play x2
Those numbers can be verified by the Official Powerball website. And according to that website, no tickets sold for Monday's drawing matched the numbers needed to claim the game's top prize of $220.1 million dollars.
That means when they play Powerball again on Wednesday night, the estimated top prize will be $236 million for the annuitized jackpot. The lump sum payment for a big win on Wednesday would earn you $116 million before the tax man takes his cut.
Last night's $100,000 win comes almost one month after the state's last $100,000 winner. That ticket, sold for the July 19th Powerball game was sold in Youngsville, Louisiana. And based on what we've learned from the Louisiana Lottery the prize money has already been claimed.
The Louisiana $100,000 winner from last night's game, the August 14, 2023 drawing matched four of the five white ball numbers, the Powerball number, and they invoked the Power Play option with the game too. So in essence, they missed $220.1 million dollars by one stinking number.
The individual who is kicking themselves with a $100,000 smile on their face this morning purchased their ticket in Denham Springs, Louisiana. The purchase was made at the Murphy Express on Highway 16. That's according to the Louisiana Lottery's Big Wins page. 
The Mega Millions Game will take center stage tonight as far as lottery games are concerned. The top prize for tonight's drawing will be an estimated $36 million for the annuitized option, it's only $17.5 million if you opt for the lump sum. Of course, you do have to match all the numbers needed first before you make that decision.
And while we do hope you'll be faced with deciding on how to spend your newly acquired millions of dollars the reality is that most of us won't get that chance. That's why we always include a word of caution about over-extending yourself and your family financially if you do choose to play lottery games. If you need help, call 1-877-770-STOP (7867) they have counselors standing by to assist you. Good Luck.
Inside Jim Carrey's $26.5 Million Brentwood Mansion
Take a look inside Jim Carrey's Brentwood estate up for sale.