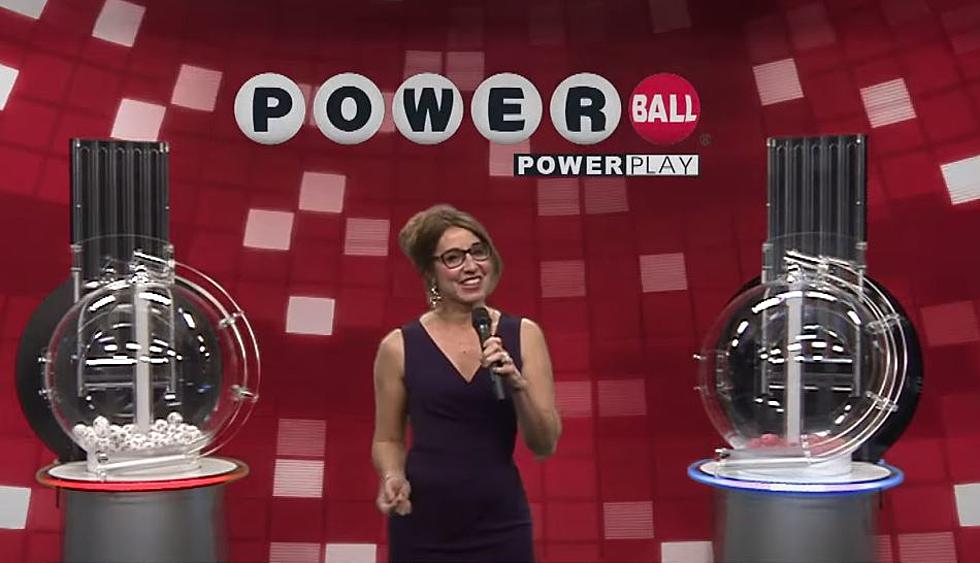 Louisiana Lottery Confirms Powerball Results And a $60,000 Winner
USA Mega via YouTube
Wednesday night is a big night for lottery draw games in Louisiana. Louisiana's lottery fans get to see the Powerball drawing, the Lotto drawing, and the Easy 5 drawing on Wednesdays and last night one of those draw games produced a $60,000 winning ticket.
Here's how the Powerball drawing unfolded. The game's top prize when the ping pong balls dropped was an annuitized $102,100,000.
The Powerball website confirms the numbers drawn as:
23   24   33   51   64   Powerball 05   Power Play x2
There were no tickets sold across the Powerball game footprint that matched the numbers needed to claim the game's jackpot. That means on Saturday night the top prize for Powerball players will be an estimated $124 million.
Powerball has confirmed a ticket sold in Tennessee earned a Match 5 prize of $1,000,000 but that was the largest cash prize generated by last night's drawing. The Texas Lottery is reporting a $50,000 winner but they have not offered any point of purchase information on where that big-money winner was sold.
The Louisiana Lottery via their website has confirmed that there were no big money winners in the state as a result of last night's Powerball drawing. However, we mentioned there were also drawings last night for Lotto and for Easy 5.
The Lotto game did not get a winner the game's top prize is $1.325 million dollars. However, Easy 5 did. That would make the second Easy 5 winner in a week. Last week at this time we told you about a ticket valued at $290,000 that was sold for the Easy 5 game at a Circle K store in Slidell.
This week we are telling you about a $60,000 winner that was sold in Plaquemines. We don't have exact store or point of purchase information as of this report but we do know that Plaquemines was the town where the $60,000 winner was purchased.
Friday's Mega Millions game will certainly get a lot of attention as that multi-state game is featuring an annuitized jackpot estimated to be at least $1,250,000,000.00. That's a whole lot of money and that will buy you a lot of boudin or other stuff too. Since there are no lottery drawings scheduled in the state tonight, the Mega Millions draw on Friday will be the next big one on the schedule.
As always we encourage responsible play when it comes to lottery games or any game of chance. Spend only what you can afford to lose. If you need help with gambling help is available by calling 1-877-770-STOP (7867). The call is free. Good Luck.
'90s Toys That Spark Instant Childhood Memories